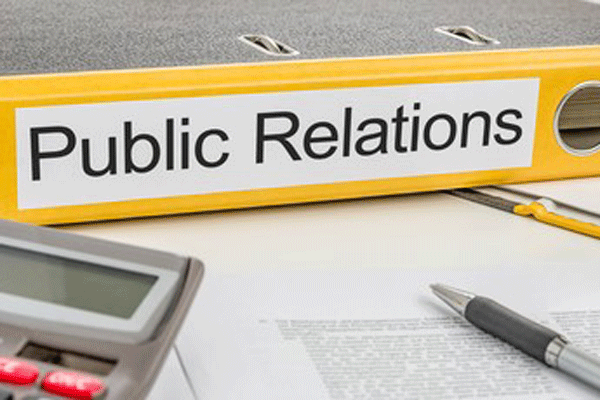 By Lenox Mhlanga
The age-old argument is whether the public relations profession can make any significant contribution to how we run organisations, hence staking its claim at the top table or the C-suite. This involves an understanding of the role PR plays in influencing those touch points that company leaders are concerned with.
This was the subject of a webinar organised by the Marketers' Association of Zimbabwe on how PR can help in achieving sustainable business growth. In this article, we discuss the impact that public relations has on companies and how these public relations measures affect the company's bottom line, demonstrating that PR can be a significant tool to help companies grow.
The value of PR
According to Gilaninia & Taleghani (2013), public relations help organisations' management teams in achieving institutional or corporate goals. It brings into the affairs of companies' transparency, accountability, respect for citizens' rights, and programmes evaluation. It can help build better relationships with customers, create a positive brand image, and help achieve business goals as well.
In this and other ways, PR can be the driving force behind sustainable business growth. It can also be one of the key ingredients in the recipe for business success, the elixir that gives your company the extra boost it needs when times are tough. Optimising your public relations efforts with the right strategies can help generate interest in your brand and build an engaged audience.
Public relations can be a powerful tool for sustainable business growth when it's used correctly.
However, many businesses don't understand how public relations works or what it can achieve for them. In this article, we'll discuss the basics of public relations and show you how you can use it to grow your business sustainably.
The role of PR in business
Public relations is an essential function for any business. It's how you communicate with your customers, the media, and the public. PR helps companies to communicate with their audiences in a targeted, strategic and cost-effective way.
Public relations is about more than just issuing press releases and handling crisis situations. It's also about building relationships and creating a positive image for a company. PR can help achieve sustainable business growth by influencing perceptions, building brand awareness, and driving traffic to a business's online platforms and retail locations.
The contribution of PR
We often see PR as a tactic that is not sustainable. As companies struggle to stay relevant and build their brand, PR has become increasingly more important to gain exposure and increase consumer trust in a company, product, service, or brand. PR is a powerful tool for building a brand and generating leads. What better way of creating sustainability is there than helping a company reach new customers, generate leads and grow the business?
There are many benefits of public relations for a business. Public relations can help to:
lPosition a company as an industry thought leader, driving traffic to your website and increasing brand awareness.
lHelp attract high-quality links, improving SEO rankings, and generating leads and driving sales.
lCreate a positive company image and generate media coverage, which can increase customer trust and enhance credibility of the brand.
If one is looking to take their business to the next level, they cannot overlook public relations as a powerful tool for just that.
PR in the digital age brings an extra dimension to communications for a company. The ability to reach audiences, clarify concepts, and point to customers' needs provides extraordinary corporate power. The Covid-19 pandemic brought the importance of communication to the fore for many businesses who found themselves isolated not only from their employees, but from their markets as well.
It became extremely beneficial for those companies that had already embraced new technologies. Because with social media, everything is public and visible to the public, PR helps organisations control their image, set themselves apart from their competitors, and present a positive image to the public.
Conclusion
Public relations can help your business achieve sustainable growth in several ways. We've outlined some of the most effective. As a modern and effective way to spread a brand's message and improve the company's image, PR can help people understand what they are about. It also can put a company in the news. The key is to always be looking for ways to build relationships with a company's various stakeholders. This way, it will get in front of the people you want to be collaborating with.
Lenox Lizwi Mhlanga is a specialist communication consultant with over 20 years of professional experience. He specialises in strategic communications and media relations. You can reach him on Mobile: +273 772 400 656 and E-mail: lenoxmhlanga@gmail.com