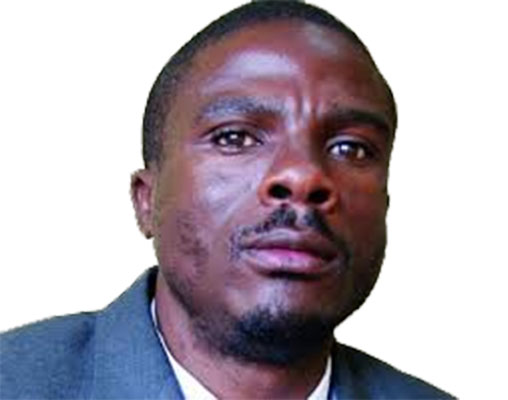 By Burzil Dube BRIDGES the world over are always known as structures used for as "bridging" gaps between physical obstacles as part of efforts on provision of easy passage to any form of movement.
The majority of these structures are usually regarded as landmarks and are key components of infrastructure with some becoming engineering icons due to their sphere of influence to the beholder.
Some  famous longest bridges in Africa include the sixth October Bridge in Egypt which is 20,5km long, Third Mainland Bridge (11,8km) in Nigeria, Suez Canal Bridge (3,9km) in Egypt, Mozambique Island Bridge (3,8km) in Mozambique, Dona Ana Bridge (3,67km) in Mozambique, Amando Emilio Guebuza Bridge (2,37km),  Qasr al-Nil Bridge (1,9km) in Egypt, Wouri Bridge (1,8km) in Cameroon,  Mkapa Bridge (970m) in Tanzania and Katima Mulilo Bridge (900m) in Zambia among others.
All the above mentioned bridges are also major catalysts in the travelling and touring world hence their impetus in the tourism industry, which continues to be a major force to reckon with.
In Zimbabwe, we have our own Birchenough Bridge situated in Mañicaland province, Otto Beitbridge in Mashonaland West, Victoria Falls Bridge in Matabeleland North while Beitbridge located in Matabeleland South province.
The gist of this travelling and touring episode is not about famous bridges in Africa whose jaw breaking length have rightly found their way in the tourism world, Yours Truly's focus is on our own mechanical engineering structures, which are also a must see for visitors.
Birchenough Bridge, which spans the iconic Save River, is one engineering master piece  whose commissioning in December 1935 was then considered to be third longest single arch suspension bridge in the entire world.
Its design was done by Ralph Freeman who at that particular time did a similar feat with the  Sydney Harbour Bridge in Australia.
The bridge which is about 378m long was given its name after Sir Henry Birchenough who was then chairperson of Beit Trust whose organisation was the main funder for this massive  structure at a cost of £145 000.
Freeman was a consulting engineer to the Beit Trust and the bridge was built with latest high tensile steel as a single span to avoid the necessity of making piers in river bed whose shifting sands was a hindrance. The total weight of steel was 1 500 tonnes and  reported to be same  as that of Victoria Falls Bridge that was  designed originally for two lines of light railway traffic, but less than half the span of the Birchenough Bridge.
Sinking of the foundations commenced in April 1934 and they  were ready for steelwork is in November of the same year.
Material was delivered to the river's west bank by road and steelworks for the east side was moved across by a cableway. The arch span was completed on June 17 while concrete roadway was completed end of September before being opened to traffic three months later.
The structure is also a favourite with various learning institutions that regularly conduct tours to this magnificent engineering edifice, which used to appear in the then country's 20 cent coin during early days of independence.
Sir Birchenough's ashes were interred underneath the structure of this particular bridge,  which is situated about 62km from Chipinge along the Masvingo-Mutare highway.  There is also a commemorative plaque on one side of the bridge in remembrance of this man and adjacent to this great structural handiwork, there is a small business centre named after the bridge.
The centre has a couple of stores as well as beerhalls that sell all forms of beer serving clients throughout the night.
There is the acclaimed Nyanyadzi Hotsprings a few kilometers along the  Mutare highway while unique traditional mats made from Baobab bark trees would be sold along this route.
All this need a bit of marketing and the rest falls into place.
Kudos to Chishakwe Safaris who seems to have taken the cue.
Till we meet again in the next column.