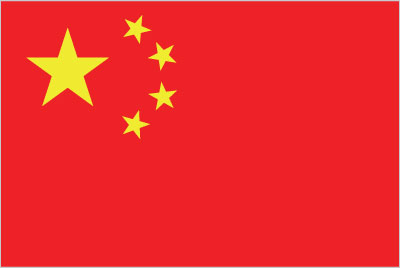 with TAWANDA MAJONI
There is this global investigative outfit — the Organised Crime and Corruption Reporting Project (CCRP) — that just recently produced a very detailed and energetic revelation of how Chinese firms were colluding with Namibia's political elite to illegally harvest and export protected and near-depletion hardwoods
The hardwoods, mostly comprising the African rosewood, Zambezi teak and Kiaat, is worth millions of greenbacks and is being shipped to China and other places like Vietnam through Walvis Bay.
Biggest problem is, the logging and trade in the hardwoods is illegal, but is happening every day, every hour, with impunity.
The Chinese companies, the largest being one run by Hou Xuecheng, are importing big trucks to load off the hardwood.
These trucks — lots of them — are moving around without registration, leaving you to ask how they got imported into Namibia in the first place and why they are going naked in the full glare of the police and security agencies.
But that's a small matter to fret with if you look at the bigger picture.
The harvesting of prized hardwoods was suspended in Namibia in late 2018.
The suspension is still in place.
And there is also a ban on trade in raw timber, across the board.
But the Chinese and their local accomplices are not paying a dime of attention to that.
Such that across the Okavango and other parts of the country, hardly any mature hardwood tree remains standing.
You guessed right, without any prize for it.
This problem is not limited to Namibia.
In business commissions that go well beyond hardwoods, that's how Chinese investors are working with mostly political elites to exploit African resources.
And Zimbabwe is, of course, no exception.
It would be a good venture, no doubt, to try and establish if OCCRP got bribed to invest so much energy in exposing the illegal logging of and trade in Namibian hardwoods, which, clearly, the next generation will only read about in books.
Books that could by then be written in Mandarin.
This is noteworthy because it seems, in some quarters, whenever you expose the misdemeanour of Chinese investors — particularly here in Zimbabwe — they angrily accuse you of having been bribed by someone or some people to smear China.
That's gook, of course, but then gook that seems to be earning a fast and long spin.
Some brief notes on the intricate relationship between China — as in the Chinese Communist Party government — its tow-away companies or investment vehicles and the African elites.
One, it's based on systematic deceit.
This is whereby the Chinese cheat on what they will do in Africa, and how they will do it.
They often enter into dishonest deals that benefit them and leave the host country poorer.
The deals, mostly based on Chinese loans, put the host governments on a strong tether.
To the extent that when all is said and done, the host governments cannot extricate themselves and, in that scheme of things, end up kowtowing at the Chinese.
You can call this manipulation of the local elites, and then the citizens, of course.
Two, and closely related to number one, many of the investments are either directly criminal or border on criminality.
You have just seen what's happening in Namibia.
How the law is being shredded head, belly and feet. Here, the law turns a deliberately blind eye.
Number three, the investments are based on the quest for financial self-interest and consumerism.
I said it the other time that, forget the propaganda, Chinese investments are not meant to help Africa, even if they sometimes do that out of coincidence.
They are meant to fulfil the billion-strong needs of a China that would collapse without its well-planned commercial imperialism.
On the side of the local elites, the investments give them a chance to eat sumptuously.
Number four, the investments create opportunities for political self-preservation and aggrandisement.
China needs such countries like Zimbabwe as political outposts in the tense global order.
On the other hand, the local elites need China and, simultaneously, it's so-called investments, for political survival.
This explains how we woke up with this boring and contradictory thing called the Look East policy at the turn of the new millennium.
Number five, for all the above to obtain, the deals and investments must be hidden in thick opacity.
This makes it difficult for the world to know what's happening, when and how.
This is why almost every other Chinese deal in Zimbabwe, for instance, cannot be located in public records as must be the case.
Number six, both the local elites and the Chinese abuse the media to preserve their skewed relationships.
Whether the majority of the public is prepared to chew the propaganda or not is something else.
So, when you look at all the above, it becomes clear why the local elites, who definitely also don't care a hoot about citizens save for their votes at election time, are always prepared to protect and defend Chinese investments with life and limb.
On the one hand, they are already captive to Chinese interests and machinations.
On the other, they are materially benefiting from their close ties with Chinese businesses and, by implication, Beijing.
Let's now home in on one case to illustrate this where Zimbabwe is concerned.
Anjin Investments. Anjin, as testified by Shingi Manyeruke, the former deputy general manager early this year, is a joint venture between Matt Bronze Investments, a Zimbabwean military business entity, and Anhui Foreign Economic Construction Company, a Beijing-sponsored outfit.
That in itself makes Anjin a baby for the elite without any DNA test.
You already know that Anjin was kicked out of the Marange diamond fields in late 2016, during the late former President Robert Mugabe's time.
That, naturally would not go down well with manipulative Beijing.
You will never be able to exactly know how it happened, but, a year after — at a time when he was growing increasingly frustrated with Chinese deals and investments — Mugabe was out of power.
Anjin, while it challenged its eviction, was accused of carting out diamonds worth millions of dollars to Shanghai and other places.
But then, Anjin returned a couple of years ago under unclear circumstances.
Polite Kambamura, the Mines deputy minister, told Bloomberg that it was a compromise between Harare and Beijing, some way of managing the public relations, in his own words.
That's elitist.
To make matters worse, right under the nose of the presidium and the Mines ministry, Anjin was gifted the most lucrative diamond claim that was being run by the Zimbabwe Consolidated Diamond Company (ZCDC).
That's Portal B. This, media reports show, has almost brought ZCDC to its knees. And, by the way, ZCDC is a government company.
On paper, then, you will say a private company was allowed to grab a key asset from a government company.
How on earth does that happen if the elite has not given the green light for it to happen?
Government, at least through the relevant ministry or the Zimbabwe Mining Development Corporation, has not explained how things have come to this.
This is the opacity we are talking about.
And this is also the Chinese manipulation we are also talking about, if we go by Kambamura's words.
But this also borders on criminality.
Was Cabinet involved? Was there parliamentary oversight as provided for in the constitution?
As it stands, it's not clear what is happening with the diamonds that Anjin is producing.
How come, for such a long time, we haven't been told whether or not the company is selling its gems?
Or is it selling? Insiders say the sale of diamonds at Anjin and ZCDC was stopped recently following an "executive" directive.
The nosy whistleblowers say some big guys were not amused by the fact that ZCDC gems were fetching better prices than the Anjin ones, leading to the sales being stopped.
If this is true, it then reveals the meddling nature of the elite in Chinese investments.
Why would Anjin diamonds matter more than government diamonds being produced and sold by ZCDC?
Tawanda Majoni is the national coordinator at Information for Development Trust, a Global Investigative Journalism Network member, and can be contacted on [email protected]
Related Topics