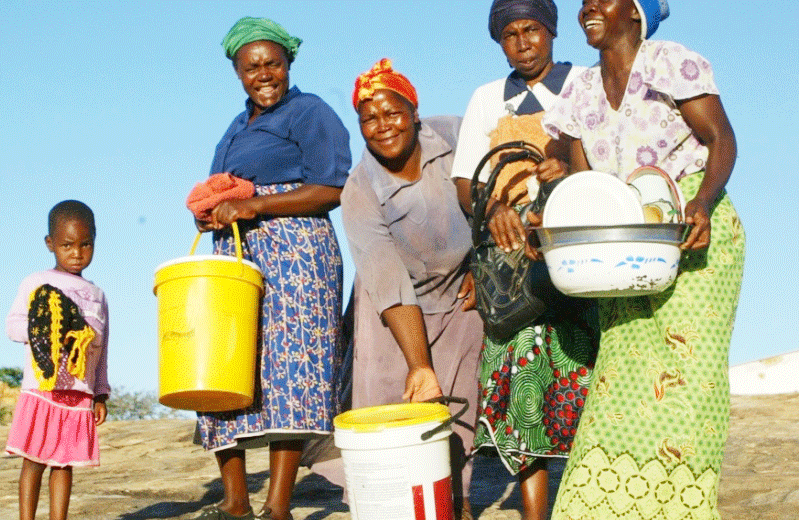 BY STYLE CORRESPONDENT
Local organisation Marvel Act Youth Organisation (Mayo) Zimbabwe last Tuesday joined the rest of the world in commemorating International Women's Day.
International Women's Day is observed on March 8 globally as a way of promoting women empowerment and the fulfilment of human rights.
This year's commemorations were held under the 2022 theme Gender equality today for a sustainable tomorrow together with the campaign theme #BreakTheBias.
Gender bias hinders progress of women worldwide and also affects their psychological and physical well-being.
"International Women's Day is also a day where attention focused on to the challenges that women face," said Mayo Zimbabwe field officer Patience Faranisi.
"A part of these is gender inequality and discrimination. The day is celebrated for encouraging, empowering and amplifying the voices of women around the world.
"The reason behind celebrating this day is to point out the social, economic, cultural and political achievements of women and the challenges that they face hindering their progress."
Faranisi said according to research, almost 60% of women experience negative bias globally.
"The world should do more in empowering women in order for them to go beyond barriers," she said.
"Women are born equal but they are treated differently by mostly patriarchal societies.
"Even now in the 21st-century women continue to face deep-rooted cultural and socio-economic challenges that hinder them from making decisions and playing their roles."
Faranisi added:  "It's more than a century now, but we are still talking about women empowerment, equality and increased participation of women in leadership."
"Empowering women and promoting gender equality is the key to increasing sustainable development."
Mayo Zimbabwe director Abel Mavura said there was still a long way to go in the fight for women's rights to equality and to stop discrimination and biases of all kinds related to gender, religion, race, class and ability.
"Bias makes it harder for women to get hired and worse to be promoted. In the majority of boardrooms, men continue to be overrepresented," Mavura said.
"This is especially when we look at senior positions such as CEOs.  This impacts a woman's day-to-day work experiences."
Mavura said women could make it in all sectors and were fit for any role.
"It is the time to reflect on progress to call for change and to celebrate the courage and achievements of the women who changed history and those who will advance gender equality into the future," he said.
"As an organisation we are continuing our advocacy work and commitment to the uplifting and empowerment of women.
"The Mayo secretariat consists of a higher percentage of women than men.
"We believe that it really matters for women's ideas to be heard because when they are not heard it makes it even more challenging for them to be understood.
"Women are the key champions if we empower them, they will empower the nation."
Faranisi said everyone has a role to play in paving the way for a gender-equal world.
"Let's break the bias and acknowledge women's determination," she said.
"We urge teachers, parents and caregivers to educate and inspire children and students about gender equality.
"We strongly believe meaningful and effective participation and involvement in matters concerning girls and women will enhance development locally and at the international level."
Women and girls represent half of the world's population and it is crucial to accelerate their development by empowering them today for a sustainable tomorrow, said Faranisi.
"The world needs to pledge to empower young girls and women and give them equal opportunities and a world free from gender-based violence and discrimination," she said.
Mayo Zimbabwe is a youth and women-focused non-governmental organisation that seeks to contribute to the development and empowerment of young people in marginalised communities, eradication of poverty, injustices, conflicts, violence through advocacy for equality, child, youth and women's rights.
Related Topics