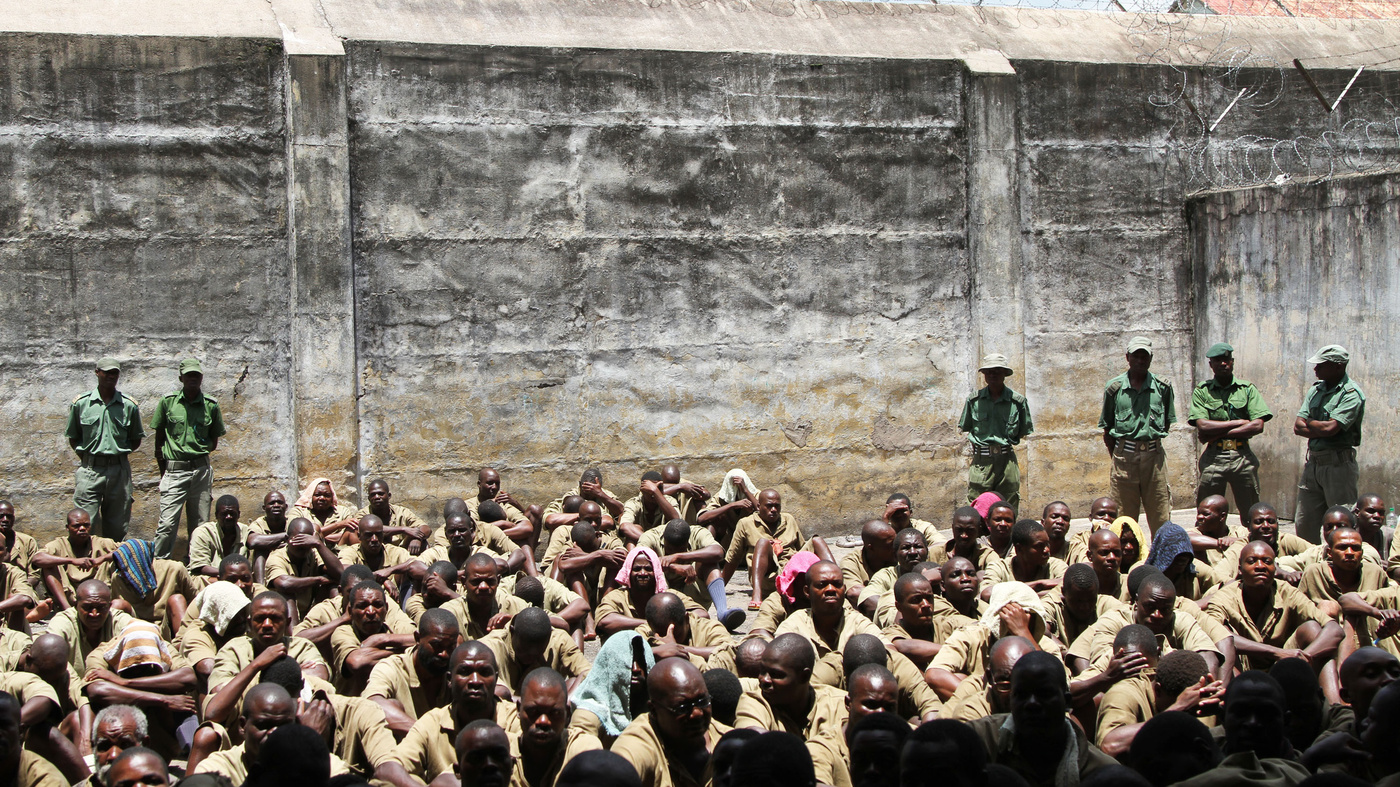 BY NQOBANI NDLOVU OVERCROWDING, failure to access health services and poor living conditions continue to stalk inmates at Harare remand prison where they share few toilets and showers.
The exact number of inmates at the facility could not be ascertained, but inmates complained of overcrowding, inadequate food and nutrition including blankets and lack of medicines.
Some inmates are said to have been in remand prison for periods stretching up to a year, further increasing the prison population.
"Harare remand prison is battling to cope with the surge in numbers of remand prisoners in the face of the socio-economic implosion.
"The obsolete and under resource correctional facility is a ticking time bomb," some prisoners said in a paper detailing the prison conditions at the correctional facility.
"Just a week ago, the facility lost two inmates (names supplied) who succumbed to unavoidable deaths as they failed to access healthcare."
Inmates are entitled to a standard of health care equivalent to that available in the general community without discrimination.
Zimbabwe Prisons and Correctional Services (ZPCS) spokesperson, Superintendent Meya Khanyezi did not respond to questions from The Standard on the state of affairs at the correctional facility despite promises to do so.
Inmates at the facility, however, complained of a number of violations of their prison rights.
"The list of violations of the Prisons Act is very long, and so are the infringements of rights.
"Rights to information, health and dignity, personal security is some of the most violated," the  paper read.
"A lot of the inmates have been at the prison for more than eight months without trial.
A lot have gone to have their further remand eventually refused or denied by the courts without trial, and some will even never go for trial.
"The main cause of this happens to be a form called: Form 242: Request for remand.
"This form simply ensures or aids the police officer to lock up a suspect while investigating a case. The investigations can last for six months, some even more.
"This has contributed immensely to the rising prison population. The arrest to investigate approach always ends in the violations of rights enshrined in section 49, 50, 69, 70.
"These inmates are fathers, brothers, husbands and sons who are incarcerated for lengthy periods for crimes they may or may not have committed."
Legislators recently undertook site visits to the Chikurubi Maximum Prison and Chikurubi Female Prison in the Zimbabwean capital city of Harare and Mutare Farm Prison to investigate the state of affairs at the country's prisons.
The ZPCS faces many challenges which include overcrowding in prisons, fuel, food and clothing shortages which caused inmates at Chikurubi Maximum Security Prison to run riot in 2014.
The ZPCS's challenges are blamed on underfunding from the treasury.
Related Topics