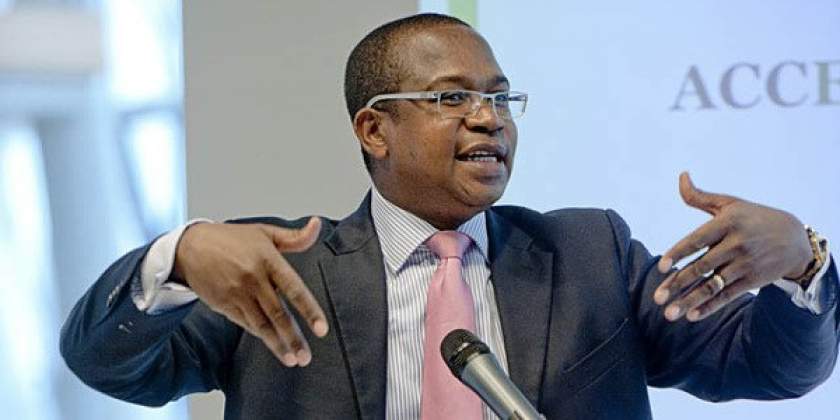 BY TAURAI MANGUDHLA SEEKING employment is often to earn a salary, and get out of the poverty bracket for an average person, but the opposite is true for the majority of employees in Zimbabwe.
After going through formal primary and high school education for a combined minimum of 13 years, young Zimbabweans spend another four years studying for degrees, and more years furthering their studies.
Parents and guardians invest heavily with the hope of making their children competitive on the job market.
Given the high-level of unemployment, which is pegged at over 80% according to estimates by labour experts, some graduates never get the chance to be employed in Zimbabwe.
For the few lucky ones who get jobs, the situation is not all rosy as they earn far below a living wage amid rising inflation, skyrocketing prices of basic goods and widespread poverty in the country.
To report for work each day, workers have to make a lot of sacrifices, including walking to work as employment has become a cost to the employee.
Based on the 2022 first quarter employment survey done by the Zimbabwe Statistical Agency (Zimstat), Zimbabwe's working age population was estimated at nine million and constituted 59%  of the country's population.
The total labour force measured from the survey was 3.8 million giving a total labour force participation Rate of 44%.
Around 3.2 million of the working age population is currently employed.
The national employment to population ratio (EPR) stood at 35%.
Harare had the highest proportion of the employed population at around 25% followed by Mashonaland West at 14 %.
Twenty-eight percent of the employed population was in the formal sector while 45% were in the informal sector.
Of those in employment 24% and 4% were in the agriculture and household sectors, respectively.
Eighty-eight percent of the employed population were informally employed.
Nineteen percent of persons aged 15 years and above were unemployed. Among males the rate was 18 percent while for females it was 21%.
For civil servants, who represent the bulk of the formal workforce, strikes and failed wage negotiations have become the order of the day.
Public service workers early last week called for a two-day strike to press for United States dollar-denominated salaries.
The job action, however, failed to take off as various unions within the Zimbabwe Confederation of Public Sector Trade Unions (ZCPSTU) squabbled over the approach to the wage disputes.
Professionals are leaving the country in droves to escape the poor working conditions.
Twenty-seven-year-old Zimbabwean Linnet Mariya said she had to leave the country for better employment opportunities.
"The salaries in Zimbabwe are just too low," Mariya said.
"I was a PhD student and teaching assistant at a local university ,but the pay couldn't cover my basics so I left for the United Kingdom last December.
"Here, I work two jobs, but at least I can save and support my parents back home."
A soldier, who preferred to be identified only as Tatenda said he has to drive an illegal pirate taxi after work to make ends meet.
Development economist Chenayimoyo Mutambasere said working was now an expensive undertaking for the majority of workers in the private and public sector.
"The pursuit of a profession has become costly.
"Professionals wanting to pursue a career have to bear the burden of work-related overheads such as transport costs, which are unavoidable," Mutambasere said.
"The alternative is to join the informal sector, which is more lucrative in the short-term as the income received is much higher than salaries.
"Given the economic instability, if the government wants to protect or support professionals then they must reconsider income tax thresholds and possibly introduce transport subsidies."
Labour expert Godfrey Kanyenze said a living wage  was a human right and critical to development.
"What is important is to be equitable in what we do and to pursue and promote basic human rights," Kanyenze said.
"I think we have to look at employment from a human rights perspective because after all development is about people and their wellbeing so if whatever we do ends up undermining the wellbeing and wellness of the people then we are  undermining ourselves."
Kanyenze is founding director for the Labour and Economic Development Research Institute of Zimbabwe,  a research think-tank of the Zimbabwe Congress of Trade Unions.
He said poor salaries were also a result of a weakening local currency.
"Can you imagine if you destroy your currency like what we have done with inflation, who wants to be remunerated in that currency?
"That currency cannot provide you with a decent life," he said.
"Minimum wages are below even the food poverty line so that should be something we should be embarrassed about.
"Imagine a whole teacher or civil servant cannot afford to meet food requirements.
"It means that the same person cannot actually meet basic things like providing sufficient health care, insurance, education for the children and so forth.
" It becomes a vicious cycle, which will be very difficult even in the medium term."
Kanyenze said these problems led to a rise in delinquent behaviour, drug abuse and other social problems.
"There is a need for a holistic approach, social dialogue between business and labour," he said.
"Where we are right now, much of what we are implementing is really top down austerity measures without even involving the people that are supposed to be affected by the decision.
"If you do it alone, you become responsible alone for the situation."
Finance minister Mthuli Ncube last week doubled the tax-free threshold to $600 000 per year, or $50 000 per month from August 1 despite inflation hitting 191,60% in June.
Tax bands now end at $12 million from $6 million per annum after which tax will be charged at 40%.
He also raised the Zimbabwe dollar tax-free bonus threshold to $500 000 from $100 000.
Kanyenze challenged employers to pay decent wages.
"If your employees cannot meet food requirements, why should you then even pretend that you are an employer?
"Why do you want to embarrass yourself having people coming to you every day to ask for school fees for their children, to ask for health care?
"A salary is actually to ensure the employee should be able to cover basic requirements.
"That is why the concept of poverty lines was developed so that it becomes a benchmark to provide guidance to anyone who is employed.
"It says if you are paying below this line then you are not doing anything as an employer and don't even call yourself an employer."
Related Topics