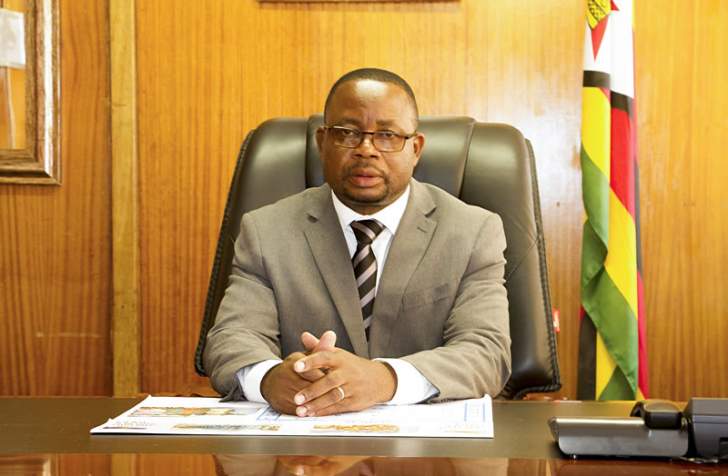 BY PRIVELEDGE GUMBODETE Zimbabwe's public service sector faces total shutdown this week over a salary deadlock as government maintains it cannot afford to meet their pay demands.
Civil servants are demanding to be paid United States dollar salaries saying the instability of the local currency can no longer keep pace with the prevailing inflation.
Many businesses including retail shops are now pegging their prices in US dollar, a development that has left civil servants frustrated and poorer every day.
The local currency is taking a beating and is losing value almost on a daily basis on the parallel market, which most shops use to benchmark their prices.
Currently the local currency is now trading upwards of $820 to US$1.
A fortnight ago, labour unions gave the government a 14-day notice to embark on strike unless their demands for US dollar salaries were met.
The notice expires on Thursday this week with unions saying they have no option, but to down tools in protest.
"It's coming as a consequence of the employer's dialogue platform where they announce their offer before coming to the National Joint Negotiating Council (NJNC)," Zimbabwe Congress of Public Sector Trade Unions (ZCPSTU) president Cecilia Alexander said yesterday.
Last Tuesday, teachers, health workers and the rest of the civil service under the ZCPSTU announced that negotiations between their representatives in the Health Service Bipartite Negotiating Panel (BNP) NJNC had collapsed.
This was after the government refused to accede to their demands.
Public Service, Social Welfare and Labour minister Paul Mavima later begged civil servants not to go on strike. On the other hand however, there were disturbing reports that the Health and Child Care ministry had dragged nurses for disciplinary hearings over their June protest.
Unions representing nurses said this was an intimidation tactic similar to that of 2018 when Health and Child Care minister Constantino Chiwenga fired thousands of nurses for demanding better salaries.
"They pay or implement unarmed adjustments to the salaries making the unions and NJNC as a whole irrelevant to the processes and outcomes of the engagement," Alexander added.
"The 100% offer that we have flatly rejected but which the employer is sticking to, will put us in a worse situation than the ZWL offer we were awarded in January in terms of value.
"The $18 000 of January 2022 had more value than the $36 000 of July 2022. Who on earth has ever accepted an offer which results in the negative in the name of improved condition of service."
Progressive Teachers Association of Zimbabwe President (PTUZ) Takavafira Zhou added: "If the government does not come up with a US dollar component then we are simply going to declare incapacitation because people do not have the money to go to work.
"There is also information filtering, l don't know if it's a divisive effort by the government, showing that there are others who have been paid $180 000 while teachers are earning below $50 000. That in itself is an attempt by the government to divide workers but it will not divide workers. Workers will remain united."
Repeated efforts to obtain comment from Mavima and Public Service Commission secretary Jonathan Wutawunashe were fruitless as they were not answering their mobile phones. They also did not respond to questions sent to them.
Social commentator Tendai Ruben Mbofana said if the strike went ahead, the country's economy and social foundations would be shaken.
"For starters, since the vast majority of civil servants are teachers and nurses that will mean our schools, hospitals and clinics will grind to a halt — resulting in our children not receiving any learning, and patients not having access to much needed health care," Mbofana said.
Related Topics