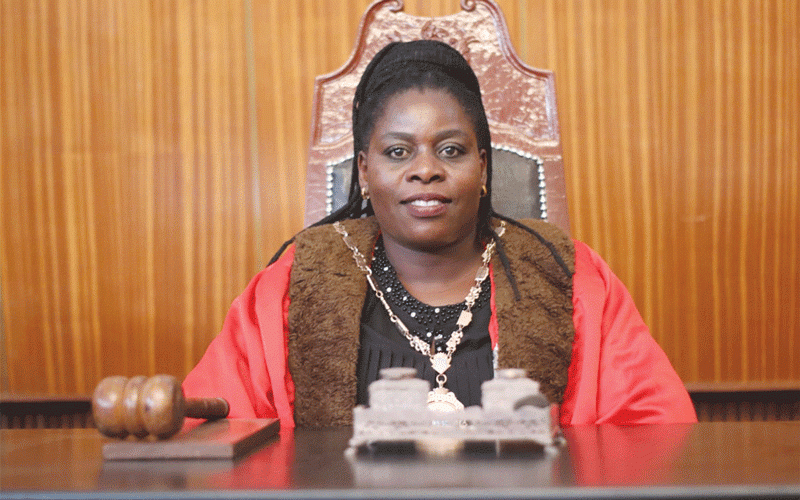 Mutare City Council's first female mayor Sophia Rudo Gwasira says her journey in politics has not been a stroll in the park as she faced various hurdles, including intimidation and name shaming from male counterparts.
Gwasira last week became the second elected female mayor in the country after Angeline Kasipo, who was elected Kwekwe mayor on an MDC Alliance ticket in 2018.
The Zimbabwe Gender Commission celebrated the milestone on its X (formerly Twitter) handle.
On its X handle the Citizens Coalition for Change (CCC) said their party promotes and empowers women.
"CCC councillors in Mutare have voted in the city's first ever female mayor," read the CCC post.
"This decision is a clear testament to the CCC's commitment to meritocracy and gender recognition.
"We are proud of a party that actively promotes and empowers women. Citizens, we present to you mayoress Sophia Rudo Gwasira," read the post.
In an interview with Standard People on Friday, Gwasira, who joined politics in 2009 under the Movement for Democratic Change (MDC) led by the late Morgan Tsvangirai, applauded CCC for electing her as the first female mayor in the eastern border city.
"I started politics in 2009, the journey hasn't been easy," she said.
"Women face a lot of challenges that include name shaming, lack of resources and fear.
"Politics is associated with violence and as a woman the environment is not safe.
"It takes those with courage like me to participate but it's not a walk in the park.
"l will stand guided by the notion that if you empower a woman you will have empowered a nation.
"My focus will be to enhance service delivery as women are the ones who are more affected by the service delivery, women should also be given equal opportunities and given an opportunity to air out their views.
"I will advocate for women issues at every opportunity. Mutare City will be a gender sensitive council."
Gwasira said she was adopting an open door policy and welcomed suggestions by residents, ratepayers and other key stakeholders.
"My door will be open for any engagements," she said.
"l promise to put the citizens first in any engagements. Right now l am working on a 100-day plan, which l will share with all stakeholders.
"There is a need to enhance gender balance as per the constitution of Zimbabwe.
"The 50/50 representation should not be on paper only, but should be implemented across all positions in government and the private sector.
"l would like to commend the people of Mutare and my party CCC for trusting me as the first female mayor of Mutare. Surely the people of Mutare are gender sensitive."
Her election also came after senior CCC leaders Ian Makone and David Coltart won mayoral elections in Harare and Bulawayo, respectively.
The CCC won convincingly in the three cities in the August 23 harmonised elections.
Makone won the council seat for Harare's ward 18, while Coltart, who had already been endorsed by party president Nelson Chamisa, was elected Bulawayo's ward 4 councillor.
CCC controls 33 out of 34 urban councils in Zimbabwe.
Related Topics