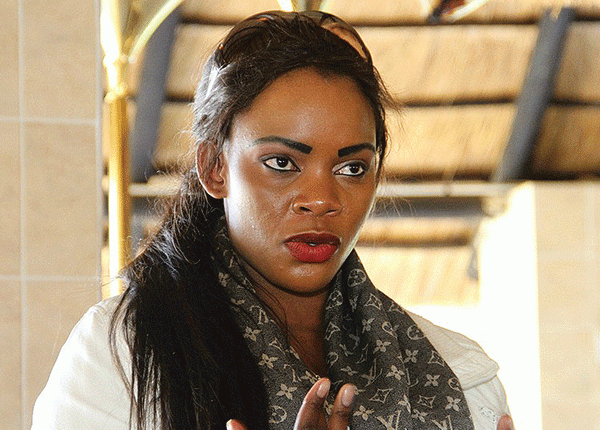 A South African medical doctor on Friday claimed that Vice President Constantino Chiwenga's former wife Mary Mubaiwa told him that President Emmerson Mnangagwa tried to kill his deputy in 2018.
Willi Leo Sieling made the claims while testifying at the Harare magistrates court on Friday in a case where the former model faces a charge of attempting to murder Chiwenga, her ex-husband.
Sieling said Mubaiwa continued pestering him to inject Chiwenga with a dangerous drug known as pethidine to sedate him.
"On June 29, 2019, l was accosted by the suspect (Mubaiwa) who was unhappy that l had allowed a surgeon to place an intercostal drain without her consent," Sieling told the court.
"She scolded me and shouted at me.
"Nurses reported to me that the suspect was interfering with and hindering the administration of drugs to the complainant.
"The suspect insisted that l had to start giving the complainant pethidine.
"However, it is a highly addictive narcotic analgesic, which l refused to do."
Sieling added: "There were continuous calls, messages and persistent demands by the suspect for the discharge of the complainant.
"The suspect started from the beginning and consistently told me that his Excellency the President of Zimbabwe wanted to kill the complainant (Chiwenga) starting with the grenade attack."
Chiwenga escaped unhurt after an explosion hit a tent at the end of a rally at White City Stadium that was addressed by Mnangagwa on the eve of the July 2018 elections.
Dozens of people including then vice president Kembo Mohadi and Defence minister and Zanu PF chairperson, Oppah Muchinguri, security aides, politicians and supporters suffered varying degrees of injuries from the blast.
Three security aides succumbed to the injuries.
Mnangagwa, who had just left the podium after addressing Zanu PF supporters when the explosion went off blowing off the staircase and leaving some people with broken limbs, escaped unhurt.
According to Sieling, sometime in December 2018, he was called by John Mangwiro, Health deputy minister, to attend to Chiwenga at Fire Ice hotel in Pretoria.
"I discussed extensively with the complainant in the suspect's presence," the medical doctor said.
"Just before they left, the suspect gave me US$1 900. l do not know what the money was for.
"I just thought it was a gift from the suspect as l had gone out of my way to assist."
"On the second trip on June 23, 2019, Mangwiro called me saying the complainant was extremely ill and needed admission into at least the High Care unit at NetCare Pretoria Hospital.
"I made arrangements for the complainant's admission."
Sieling said he waited until 9.40pm on the day, but Chiwenga was not brought to the hospital forcing him to go to Sheraton Hotel where he was booked to investigate.
At the hotel, Mubaiwa allegedly introduced him to one Dr Bruce Peck.
"I told everyone that the complainant would be dead if he was not admitted at the hospital," he told the court.
"Seven days before the complainant was discharged, l was in the complainant's room and l was extremely puzzled because he was extremely sedated as he had been since he was discharged from the Intensive Care Unit (ICU).
"I requested a urine specimen."
Sieling said there was nothing wrong with the urine specimen.
However, a member of Chiwenga's security team disclosed to him that the retired general was being administered with Pethidine, he said.
Sieling said he arranged that the specimen be extracted through a cystoscopy, and it was confirmed that Chiwenga was administered with Pethidine, but could not identify the person who administered it.
He said Mnangagwa requested a report on what was happening.
Chief secretary to the President and Cabinet Misheck Sibanda also visited South Africa to check on Chiwenga's health.
The doctor said he suspected that a member of Chiwenga's security team may have administered dangerous drugs on Chiwenga.
"I was extremely distressed because l knew that l would not be able to do anything further for the complainant and that he would need further therapy," he said.
Harare magistrate Feresi Chakanyuka moved the case to August 28 for continuation of trial.
According to prosecutors, Mubaiwa intended to finish off Chiwenga when he lay fighting for his life in a Pretoria hospital.
It is alleged that Mubaiwa forced Chiwenga's security details to leave his hospital room so she could find space to remove life support devices which were connected to the VP.
Chiwenga was later flown to China where he went through successful treatment.
Related Topics