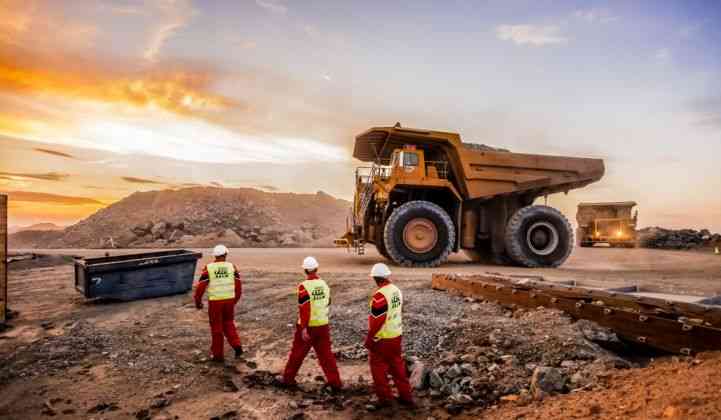 CHINESE-OWNED Bikita Minerals in Masvingo province has offered its workers a paltry US$100 increment against their demand of a minimum of US$600 per month.
This comes a month after the lithium mine, owned by China's Sinomine Resource Group and arguably Zimbabwe's largest, was recently forced to suspend operations over non-compliance with the country's labour, environmental and immigration laws.
Managing director Zhenhua Wang announced the new developments in a notice to workers on June 10 this year.
He said the new salaries were in line with the company's long-term objective of growing the business operations and continuous improvement of employee welfare.
"Basic salary increase: Grade 1 to 13 — salaries will increase by US$100 paid as (US$75%/$25%) and this shall be awarded as a flat increase to all employees in this category.
"Grade 14 — salaries will increase from US$100 to US$400 paid as (US$75%/$25%) on a sliding scale. Individual increases will be communicated to the respective employees separately," the notice said.
Zhenhua added: "Basic salary and production bonus currency ratios: Due to improvements in our performance, and the need to balance our US dollar/Zimdollar currency ratios, I am pleased to announce that currency ratios for both salary and bonus have been reviewed to US$75%/$25%. This shall apply to both basic salary and production bonus."
On production bonus, Zhenhua said monthly production bonus would be guided by performance against the set target.
Zhenhua said annual bonus would also be awarded at management's discretion.
On the grading structure, Zhenhua said the National Employment Council (NEC) grades would continue to be guided by the collective bargaining agreement, "which the company is closely following".
Zimbabwe Diamond Allied and Mineral Workers Union (ZDAMWU) secretary-general Justice Chinhema said workers were still insisting on their minimum salary demand of US$600.
"We want to thank the management of Bikita Minerals and Anjin Investments for agreeing to increase the basic minimum wage for their workers with US$100, taking the minimum wage of the lowest paid employee of these companies to US$450," Chinhema said.
"This did not come easily, but was pushed by their union ZDAMWU and threat of job action. What we would want to say today is that mine workers demand a living wage of US$600 minimum. We will not rest until we achieve this target at the two mines and across all mines in Zimbabwe."
Related Topics