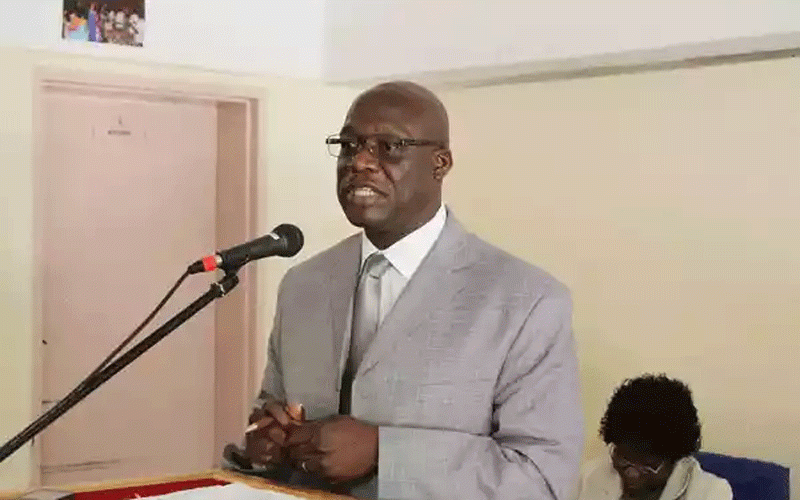 THE Home Affairs ministry has approached treasury for funding to oil its operations ahead of the August 23 elections including recruiting more police officers, Parliament heard.
Officials in the ministry appeared before the defence, home affairs and security services portfolio committee last week where they laid bare the challenges facing the ministry
Home Affairs permanent secretary Gerald Gwinji told the committee the ministry wrote to the treasury for financial support for elections.
"Yes, there is a degree of readiness that needs to be supported with resources, which we have put across to the treasury in terms of vehicles, communication radios and printing certain pamphlets that each officer must have at a polling station in order to address issues in a standard manner and to adequately interact with election observers," Gwinji said.
Elections will be held on August 23.
"Training is ongoing, and we believe that treasury is going to release funds that we requested in time to meet all the requirements," Gwinji said.
"Vehicles are already on delivery in the country."
Committee chairperson, retired Brigadier-General Levi Mayihlome asked whether there was any recruitment being done by the Zimbabwe Republic Police ahead of the August polls.
"As a committee, we are concerned if they (the police) have sufficient manpower for the elections," Mayihlome quizzed.
"I am not going to ask you whether they have the capacity to monitor the forthcoming plebiscite.
"That's above your level, but as a committee, we are concerned. Do they have sufficient manpower and resources?."
Home Affairs ministry's human resources director Pamela Maringire said the ministry had more than 800 vacant posts at managerial level while recruitment of police officers was ongoing..
"Our current establishment has 3 500 posts. Of these, we have 803 that are vacant.
"For senior management posts, we have a new post for deputy director litigation in our legal services department," Maringire said.
"We also have a vacant position for monitoring and evaluation deputy director and director for national archives, which the Public Service Commission (PSC) is almost done filling."
She added: "For the senior management posts, we liaise with the PSC which is responsible for filling them.
"Under the lower posts, we have about 260 processing officer vacancies and about 30 for immigration officers.
"Currently, the PSC is processing candidates for us to interview to fill lower-level posts."
Related Topics