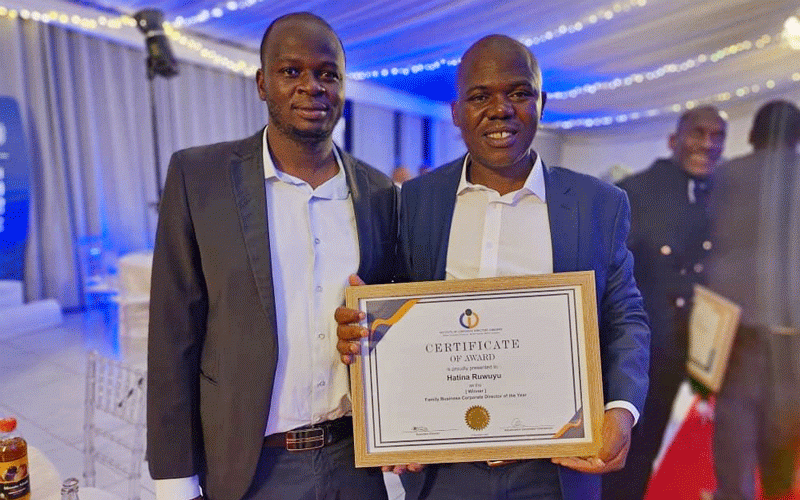 Award-winning and fast rising food processing and distribution company Alistar Foods has called for more support as it seeks to conquer the local food industry and enhance production and quality of its various products.
Hatina Ruwuyu, MD of the fledgling producer of organic foods including the Alistar and Nutrella Soya chunks which have become a bit hit with many retail giants as well as ordinary citizens told Standardbusiness that they are doing all they can to enhance viability.
"We have become a tried and tested producer and distributor of quality organic foods particularly soya chunks which a good substitute for meat especially for those is seeking health living," Ruwuyu said.
"Soya chunks also aide weight management and we are happy with the response to our Alistar soya chunks range.
"We, however, want to invest more in quality production and even widespread distribution across Zimbabwe, hence the call for more support towards meaningful capital injection."
The company boasts of a nationwide distribution mechanism of their Alistar soya chunks while other Alistar product lines are also making inroads.
"Our distribution mechanism is unparalleled and we can safely say we have distribution across all the provinces in Zimbabwe targeting both retail giants and individual traders," Ruwuyu said.
"We have invested in a number of trucks to facilitate this smooth distribution.
"The progress is encouraging and we believe there is more we can do in terms of growth."
Ruwuyu, who was named the 2022 Corporate Director of the Year Family-Led Business by the Institute of Corporate Directors Zimbabwe (ICDZ), however, bemoaned lack of support for small and medium companies that are fighting to make their name in the dog-eat-dog food industry.
"I feel we need more support as small and medium enterprises that are fighting to make their mark in the local food industry," he said.
"Yes, our government has pushed for indigenisation and black empowerment, but I feel we need more support to aid our daily operations and sustainability.
The capacity and potential is there as seen by the milestones to date but I feel with more flexible credit lines and buy-in from government and other stakeholders we can do more," he said.
The company which was founded in 2019 has continued to break new ground thanks to its dynamism and ability to adapt.
Ruwuyu said he was encouraged by his company's continued growth at a time the economy is calling for home-grown solutions to food insecurity and nutrition.
"Alistar Foods started operations in 2019 and it was born out of a desire to produce quality and proudly Zimbabwean foods than can compete on both local and international markets," he said.
"Our desire is to be the market leader in food production and distribution and our strides to date are encouraging.
"We supply a whole range of products among them soya chunks, beans, peanut butter, corn soya blend and porridge to name a few.
"The response from the market has been encouraging and we are grateful for the marked growth."
Ruwuyu, whose company boasts of a consignment of distribution trucks that travels the length and breadth of Zimbabwe, said he was happy that his brand has become a favourite of many with new innovation to enhance the work in the pipeline.
"It has been an exciting journey and we continue reinventing in sync with obtaining trends," he said.
"The amount of interest in our services is encouraging and we are happy that Alistar Foods products are on demand across retail giants and with individual dealers.
"We are also going to commission a Corn Soya Blend plus Porridge plant in December to enhance our production capacity towards market satisfaction.
"We are going all out and we encourage our clients to brace for more innovation."
The company has also collaborated with leading creatives among them Khiama Boys front man Madzibaba Nicholas Zakaria who has confessed great love for Alistar Foods.
"I am a big fan of healthy eating and this explains why I look younger than my actual age," Madzibaba said.
"I believe in quality organic foods and I want to openly endorse Alistar Foods having tested their quality products.
"Our health is our wealth and we must invest in eating trusted foods if we are to live long and avoid unnecessary diseases.
"Brands like Alistar must be commended for their quality products that are loved in Zimbabwe and beyond."
Ruwuyu said he was exploring partnerships with non-governmental organisations and government ministries and departments towards feeding programmes that could help fight malnutrition.
"Our Corn Soya blend and porridge are some of the cherished products under Alistar Foods and these can play an important role in ending malnutrition particularly through community and school feeding programmes," he said.
Related Topics