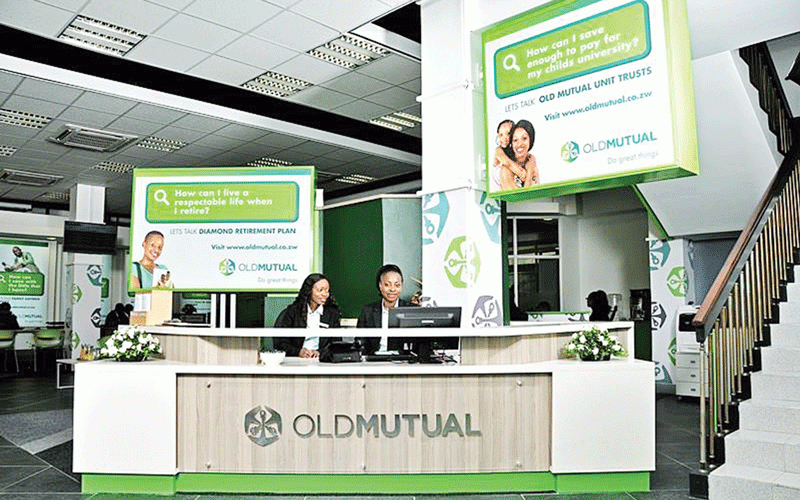 OLD Mutual says it rolled out financial literacy training in Matabeleland North, South and Mashonaland Central in response to a recent study showing low literacy levels in the three provinces.
The diversified financial services group made the remarks as it celebrated the 11th edition of Global Money Week (GMW).
"The decision to visit the said provinces was informed by the recent research by Finscope, which showed that there are low literacy levels in the Matabeleland North and South and Mashonaland Central Provinces," Old Mutual said..
The GMW celebrations were held under the theme: 'Plan your money, plant your future'.
The theme focused on sustainability and raising awareness on the implications of individual financial behaviour.
"The celebrations began early this month, with Old Mutual joining regulators in the financial industry, Reserve Bank of Zimbabwe (RBZ), Insurance and Pensions Commission (IPEC), Securities and Exchange Commission of Zimbabwe (SECZIM) and the Ministry of Primary and Secondary Education to engage schools in Matabeleland North and South of money matters," Old Mutual said.
"In addition to the partnerships with the regulators, Old Mutual joined hands with Girls In STEM Trust to impart financial education to over 500 girls from higher institutions of learning and secondary school in Bulawayo."
"Furthermore, a series of On The Money' financial literacy sessions were executed at the Entrepreneurs Summit held in Bulawayo from 23 - 25 March where over 1300 entrepreneurs attended the enriching summit."
Related Topics