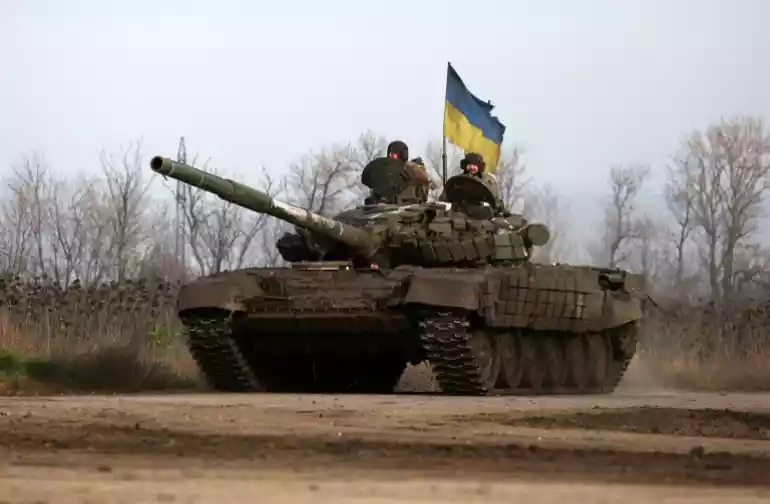 Ukrainian forces defending Bakhmut are facing increasingly strong pressure from Russian forces, British military intelligence said on Saturday, with intense fighting taking place in and around the eastern city.
Ukraine is reinforcing the area with elite units, while regular Russian army and forces of the private military Wagner group have made further advances into Bakhmut's northern suburbs, the British Defence Ministry said in its daily intelligence bulletin.
Oleh Zhdanov, a prominent Ukrainian analyst of military affairs, said late on Saturday that he could not detect any immediate signs Kyiv was going to order a retreat from the city.
"At the moment the situation is more or less stabilized. In terms of the advancement of Russian troops, we practically stopped (it)," he said in a YouTube interview.
The British defence ministry said two key bridges in Bakhmut have been destroyed within the last 36 hours, adding that Ukrainian-held resupply routes out of the city are increasingly limited.
One of those bridges connected Bakhmut to the city's last main supply route from the Ukrainian-held town of Chasiv Yar, about 13 km (eight miles) to the west, it said.
Russian artillery pounded the last routes out of Bakhmut on Friday, aiming to complete the encirclement of the besieged city and bring Moscow closer to its first major victory in the war in six months.
The Ukrainian general staff also said Russian attacks had been foiled in the villages of Vasyukivka, Orikhovo-Vasylivka, Dubovo-Vasylivka and Hryhorivka, all of which lie just to the north of Bakhmut's city centre.
Russia says Bakhmut would be a stepping stone to completing the capture of the Donbas industrial region, one of Moscow's most important objectives.
Ukraine's President Volodymyr Zelenskiy, who has described Bakhmut as a "fortress", on Saturday thanked defenders in the city in a video message but gave no details of the fighting.
Related Topics