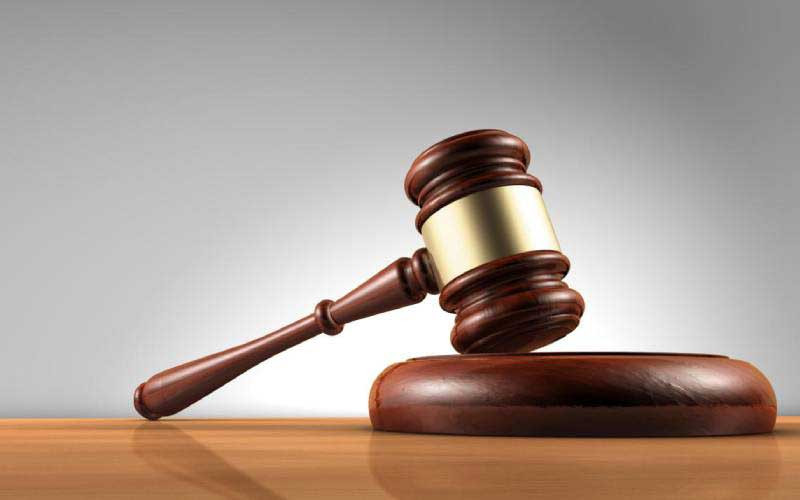 The legal battles between Harare property developers George Katsimberis and Ken Sharpe have escalated with a new push for a private prosecution to settle a dispute over a collapsed joint venture deal.
Katsimberis now wants the High Court to grant him a private prosecution certificate to pursue fraud charges against Sharpe emanating from the collapse of the deal, which he says resulted in a prejudice of US$1 million
He reported the case to the police under case number CRB CR 246-11-18 (CCD Ref DR 117-11-18), but the prosecutor general has been refusing to prosecute Sharpe.
Through his lawyer Charles Warara, Katsimberis said despite several letters from his lawyers, the prosecutor has been reluctant to prosecute Sharpe.
"We make reference to our letter of November 10, 2022," Warara wrote in a letter dated January 12, 2023.
"As you are aware, you have a duty to issue a certificate nolle prosequi as requested.
"We duly complied with your request for our client to sign an affidavit.
"We threatened to go to court in our letter of 10 November 2022, but you have not responded at all."
"We are by this letter notifying you that we are proceeding as threatened earlier since you have chosen to be difficult."
Karsimberis and Sharpe, through his company Pokugara Estates, entered into a joint venture agreement to form a company, Pokugara Ecofriendly Estates.
Sharpe, according to the agreement, was supposed to provide land while Katsimberis was to provide finances for the project.
After Katsimberis parted ways with US$883 728 -28 towards the development of stand 19559 into 21 stands, Sharpe allegedly cancelled the agreement claiming it was a legal nullity because his company was called Pokugara Properties, not Pokugara Estates.
Katsimberis reported the case to the police, but the National Prosecuting Authority (NPA) refused to prosecute Sharpe.
Before approaching the High Court, on July 27, 2022, Warara wrote to the prosecutor general making the same demand, but there was no response.
"The results of your assessment of the docket are that your office declined to prosecute the accused," Warara wrote.
"That decision was, as we are instructed, forwarded to the police but nothing formal was furnished by our client.
"We are instructed to request the nolle prosecute certificate in light of your decision to decline to prosecute."
In his founding affidavit dated February 6, 2023, Katsimberis said he was applying for the certificate because the prosecutor general has declined to prosecute Sharpe after he reported him to the police. The High Court recently struck off its roll Katsimberis' application seeking to force Sharpe to honour his part of the deal.
Sharpe argued that the two did not have any contractual obligations. He said he was forced to move away from the deal because Katsimberis failed to fulfil his obligations in the deal.
The two parties had agreed to build some residential flats in Harare for resale.
Related Topics