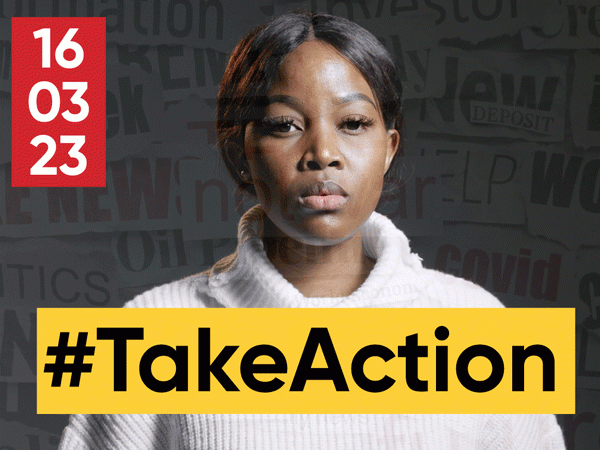 Mystery surrounds a campaign by a yet to be identified citizen movement urging Zimbabweans to take action to address the various challenges facing the country.
The campaign known as #TakeAction is said to be scheduled for official launch on March 26.
"Our movement is designed as a final resort and ultimate solution to the political and economical downhill in Zimbabwe," says a brief introduction on the movement's website
"We recognise that the challenges facing our country are complex and cannot be solved through any single initiative. That is why we are calling on all Zimbabweans to join us.
"Watch the live broadcast of the launch on the channels that we will send to your email. Be a part of the solution. #TakeAction."
On the website they call on all "progressive Zimbabweans from all the corners of Zimbabwe and beyond to join the #TakeActionZW."
Several videos with various messages have been making rounds on social media urging Zimbabweans to take action to address various issues affecting them economically and socially.
The campaign features the elderly who are struggling to survive as well as university graduates and other professionals who have become waiters and vendors in order to survive.
Zimbabwe is going through an economic crisis characterised by rising inflation and job losses. There is also discontent about unchecked corruption.
Related Topics