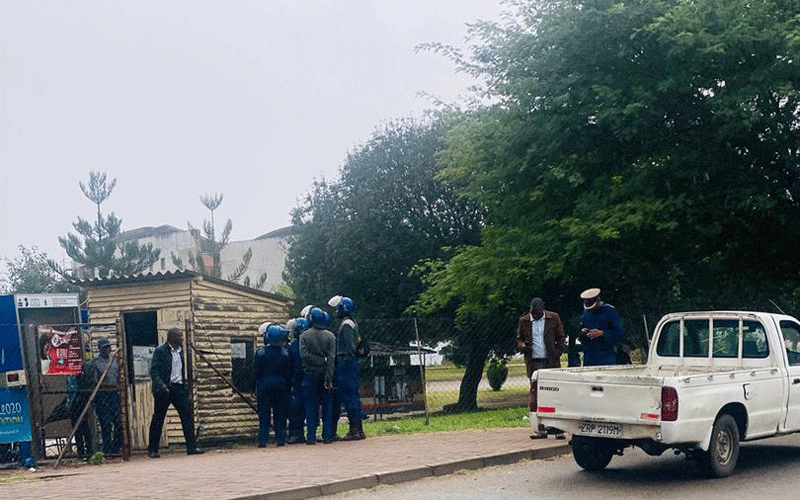 THE National University of Science and Technology (Nust) has reportedly rescinded its earlier decision to hike fees from $240 000 to US$720 per semester.
The development comes after students at the Bulawayo main campus boycotted lectures yesterday over the fee hike.
In a statement, Nust students' representative council (SRC) president Muziwenkosi Sigidi-Moyo said: "We want to update you on the recent developments concerning the call by the SRC for students to stay away from the university premises. After a meeting with the university management, we are pleased to announce that we have reached favourable resolutions that are pro-student. The US$720 fees have been revoked and removed from your portals."
Yesterday, the Nust campus was deserted as students boycotted lectures and barricaded the main entrance in protest against the fee hike.
The university's SRC secretary-general Desire Kateyera said the fee hike was astronomical and out of reach of many students.
"The Nust administration called for a meeting. Students will continue to pay what they used to pay last semester, which was $240 000 in local currency," Kateyera said.
Student activist Justice Ndlovu said other universities in the country must follow suit and lower their fees.
"It's easier to stay away and protest peacefully. Who will arrest the students if they stay away because they have not broken the law? Staying away is more effective," he said.
Students had threatened to take the Nust administration to court if the US$720 fees was not reversed.
Nust spokesperson Thabani Mpofu was not available for comment.
Follow us on Twitter @NewsDayZimbabwe
Related Topics