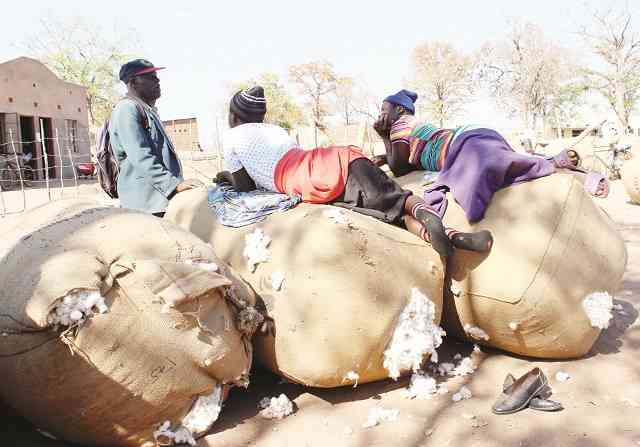 Ivy Moyo (58) of Burure Village about 80 kilometres from Gokwe town is teary and her eyes wander into the distance as she recounts the long journey she travelled from Mberengwa in search of good fortunes in cotton farming in Midlands.
"I relocated from Mberengwa several years ago with the aim of profiteering from the budding cotton industry," Moyo said.
"At the time, cotton was a paying enterprise and I managed to pay school fees for all of my five children."
However, in recent years, cotton farming fortunes have turned sour as lint prices fall, pushing many farmers into poverty.
According to a parliamentary probe, some farmers have even died of stress-related illnesses while others failed to return to the field because of delays in payment as they cannot afford inputs.
Prior to 2018, when the multi-currency system was in place, a single kilogramme of cotton was priced at $1.42 in 2015 and $1.51 in 2017.
Cotton prices per grade now range from $0.40 per kg for grade D to $0.46 for grade A.
"As it stands now, cotton no longer pays and we have been struggling to pay for basic stuff for our children," Moyo said.
"The money does not come in time and even when it comes it is in the form of the RTGs dollar, which makes it difficult to trade.
"I have reached a point of giving up and now have plans to return back to Mberengwa."
Renowned for its exquisite cotton producing soil and temperatures, Gokwe North and South in Midlands and Sanyati and Hurungwe in Mashonaland West as well as Mt Darwin and Muzarabani in Mashonaland Central province witnessed phenomenal infrastructural development just after independence from cotton farming.
The period also saw a mass exodus of villagers from other districts, particularly from arid areas such as Mberengwa, Shurugwi and Zvishavane in Midlands, as well as Gutu, Zaka and Chivi in Masvingo.
It came to an extent where some communities in Gokwe North were named after their places of origin of the arriving immigrants.
For example, there is a place called Maselukwe under Chief Nembudziya whose name was derived from a number of people who had originated from Shurugwi.
Some of these people were even given traditional roles within the community such as being village heads.
Moyo said her children are no longer able to go to school, and she was regretting her decision to relocate.
"Cotton in this country is no longer paying…I wish to go back to where there is a booming lithium business. Gokwe is no longer viable," she said.
Moyo is not alone in this predicament as in Nembudziya Village, another farmer Samuel Ndure (38) said he had quit cotton farming altogether.
"My relatives are the first ones to settle here from Chivi," Ndure said.
"They came here because of cotton because it was popular and profitable. As I was growing up, I was also into cotton farming because of its benefits."
"If the relevant stakeholders intervene, we might consider going back to cotton farming."
According to the Agricultural Marketing Authority (Ama), cotton output in Zimbabwe fell by 59% in the 2021-22 marketing year due to protracted payment delays.
Th authority said statistics indicate that farmers produced 57,000 tonnes of the crop compared to 137,762 tonnes during 2020-21 marketing year.
Ama spokesperson Cliff Chiduku told Sunday Southern Eye that cotton remained the second largest cash crop in Zimbabwe.
He said all stakeholders including farmers, contractors, ginners, associations, farmer unions, financiers and AMA are consulted in coming up with cotton producer prices.
"This is meant to make sure the cotton value-chain remains viable," Chiduku said.
"The government has already announced a competitive pre-producer planting price and the foreign currency retention threshold has been increased to 85% in order to preserve value.
"Further, the government has also introduced a grade differential pricing system meant to stimulate production of quality cotton. "
According to Chiduku, a lot is being done to support cotton farmers.
"It is, therefore, up to the farmers to do their part," he said.
According to farmers, payment delays have frustrated many to quit cotton farming.
This has seen the entire cotton industry value-chain collapsing, a development that has heralded doom for communities where the crop is grown.
Related Topics