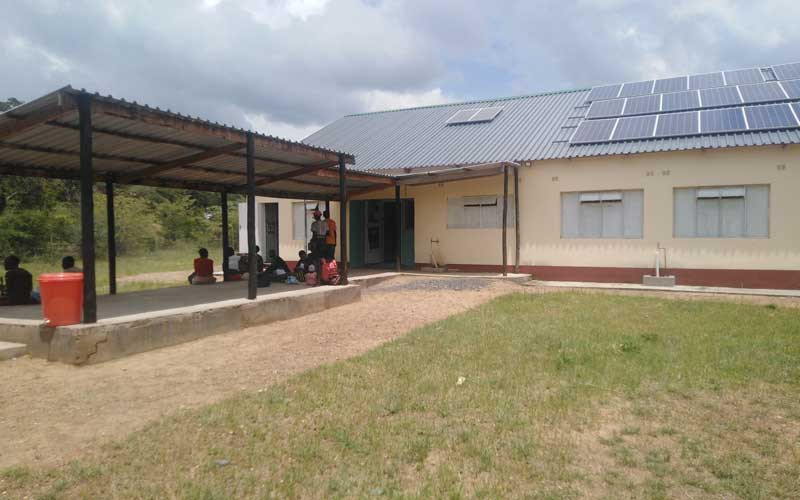 Low access to HIV prevention, care and treatment services due to the dearth of healthcare services in rural communities such as Gokwe North district and farming areas are among barriers impeding the control of HIV and Aids in the Midlands province.
National Aids Council (NAC) provincial manager for Midlands Mambeu Shumba said HIV treatment and prevention in Gokwe North district and farming communities were being convoluted by social, environmental and economic factors.
Chief among the barriers are long distances villagers travel to access HIV services.
"Gokwe North does not have adequate health services, as such people have to walk about 30km to the nearest health centre to access services," Shumba said.
"We have similar problems in farming communities, particularly in new resettlement areas where there is also lack of healthcare services."
Shumba said as such NAC, working with its partners, has come up with a cocktail of intervention strategies meant to reach out to such communities.
"We have what we call combination-prevention strategies where we have a one-stop centre offering different services," he said.
"We bring together, through outreach programmes, all service providers like the ministry of Health and Child Care and other HIV service organisations."
He said apart from offering HIV treatment and care services, the outreach programmes also consider other diseases such as TB, cancer, diabetes and Covid-19, among others.
Shumba said a number of organisations were coming on board in an effort to increase access to HIV services in disadvantaged communities.
One such intervention was the setting up of a clinic in Vungu Rural District Council's Ward 19 through support from a local organisation, Jointed Hands Welfare Organisation (JHWO) in partnership with the Japanese government.
JHWO programmes manager Peter Dube said the health facility, which is still under construction but already offering services, was set up after the realisation that there were no healthcare facilities in the area.
"Once fully functional, we will see community members accessing free primary health care, diagnostics, HTS, TB, cancer screening and family planning services among others within walkable distances," Dube said.
"This will significantly cut down on catastrophic costs, especially for those in need of [drug] resupplies and other conditions that require the attention of a doctor, including diagnostic."
Dube said the health facility, which is situated in Ward 9 at Riverdale — a new resettlement area with a population of around 10 000 — was offering health services through periodic mobile outreaches.
"Consequently, there were cases of home deliveries, risks of maternal morbidity and mortality, sexually transmitted infections, snake bites, mining-related injuries and challenges associated with HIV and TB as the area has extensive artisanal mining," he said.
Meanwhile, Shumba said apart from lack of health facilities, mining activities in most parts of the Midlands province were a major concern in HIV control.
"Mining activities, both formal and informal, are attracting a lot of people in communities such as Shurugwi, Zvishavane, Gweru and Kwekwe," said Shumba.
"We have truck drivers, we have women coming to sell wares and we also have sex workers visiting these areas."
He said Shurugwi was the epicentre of HIV infections in the Midlands province.
"Shurugwi has the highest HIV infection rate of 15,62% and HIV incidence rate of 0,4%, followed by Mberengwa, Gweru and Kwekwe," Shumba said.
Shumba however, said NAC, working with a number of partners, is implementing peer-led intervention programmes in the Midlands province in response to HIV.
Related Topics