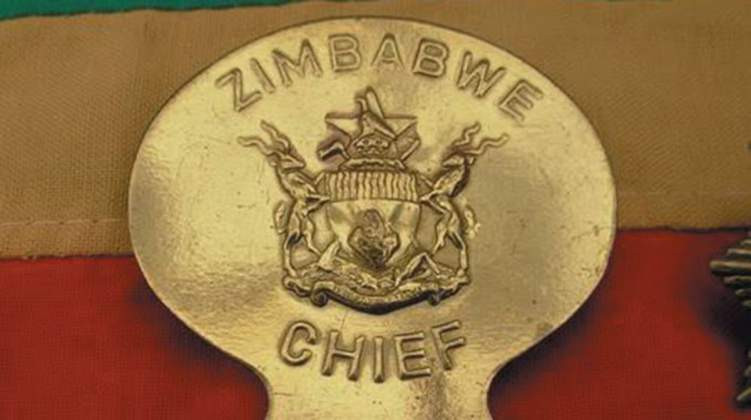 THE Local Government and Public Works ministry has appointed Dambisamahubo Mafu as substantive Chief Maduna of Insiza district, Matabeleland North province, following the death of his father Vezi Maduna Mafu in 2021.
The appointment was announced by Local Government and Public Works ministry secretary Felix Chikovo through a letter dated January 25, addressed to the secretary for Provincial Affairs and Devolution.
"We are pleased to inform you that the President of the Republic of Zimbabwe (Emmerson Mnangagwa) has with effect from January 23, 2023 appointed Dambisamahubo Mafu as substantive Chief Maduna in terms of section 283(a)(i) and b of the Constitution of Zimbabwe as read with section 3(1) and (2) of the Traditional Leaders Act [Chapter 29:17] in Insiza district of Matabeleland South," the letter read.
"Kindly advise the incumbent, facilitate the payment of his allowances as well as arrange his official installation."
The letter was copied to Chiefs Council president Fortune Charumbira, senator Chief Masendu — the chairperson of Matabeleland South Provincial Assembly of Chiefs and the Salary Service Bureau.
During the burial of his father, Dambisamahubo courted controversy when he called for the unconditional closure of the Gukurahundi issue.
His father died on February 13, 2021 aged 86 at a time when he was recovering from a stroke he suffered on August 18, 2019. He was also battling diabetes.
He was buried in Filabusi in line with Nguni customs which allow only his immediate family to be at the gravesite.
During Chief Maduna's funeral wake, Dambisamahubo displayed the portrait of the late chief with Mnangagwa and Vice-President Constantino Chiwenga before urging Zimbabweans to erase the emotive Gukurahundi issue from their memories.
"People should bury the past for the country to look forward. We are still held by the past and clinging to the past. We must also shun tribalism," Dambisamahubo said then.
This attracted backlash from Mthwakazi Republic Party president Mqondisi Moyo who said: "It is unfortunate that Chief Maduna's son said those words and his sentiments are totally the opposite of what he claimed his father stood for. Honestly, how do you praise Mnangagwa and Chiwenga when they are complicit in the killing of our people?"
Ibhetshu Likazulu co-ordinator Mbuso Fuzwayo said he was contradicting his father's unflinching attitude in addressing issues affecting the marginalised province.
The late Chief Maduna-Mafu was one of the unsung heroes of the liberation struggle, having been detained for a number of years for his involvement in the nationalist movement in the 1960s and 1970s.
Related Topics