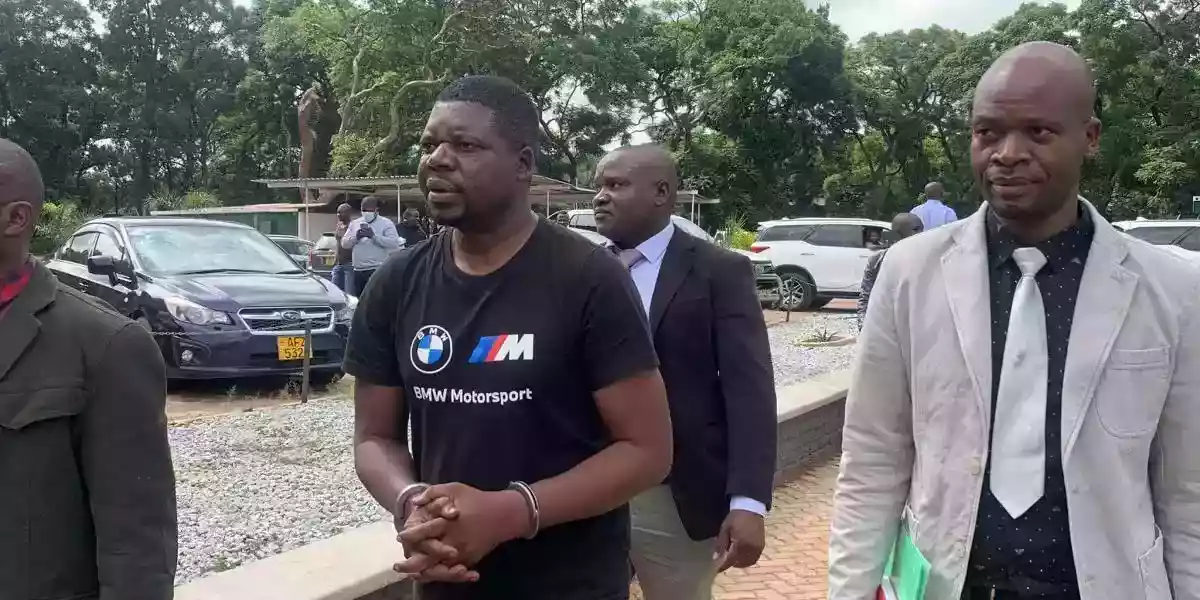 Former detective Jaison Muvevi, who is facing four murder charges including the killing of a top policeman, has a pending attempted rape case and had two luxury cars seized by the Zimbabwe Revenue Authority (Zimra) before his latest killing spree.
Muvevi was apprehended in Mozambique while attempting to evade arrest after shooting and killing three people in Hwedza.
His victims include a senior police officer Maxwell Hove, a bartender Munashe Mujanhi and an apostolic sect leader Crispen Mubvana Kanerusine.
The 42-year-old has since been linked to six other murder cases that took place in and around Harare and Chitungwiza over the past three years.
A background check on Muvevi by this publication that involved interviews with his family members revealed that he has a pending court case of attempted rape.
They said the former Central Investigations Department officer, who was in the minerals department and was once deployed at the rich Chiadzwa diamond fields, allegedly attempted to rape a real estate agency employee who was showing him a house for rent.
Muvevi allegedly tried to lure the woman with money while in the house, but was turned down.
He allegedly attempted to force himself on the woman, but she managed to escape and report the case.
"The matter is still pending before the courts," the source disclosed.
His lawyer in the case refused to comment.
The attempted rape case allegedly happened when Muvevi was looking for a house to rent in Harare after he abandoned his family in Zvishavane last year.
He was allegedly running away from his landlord, who is a medical doctor, after he failed to repay a US$20 000 loan. The landlord reported him to the police.
"The police, who went to him after the doctor reported him to the police discovered that he had two vehicles, a 2017 Land Cruiser S200 and a Toyota Fortuner GD6," one of his family members said.
The police officers raised alarm and Zimra investigations revealed that duty for his cars was undervalued.
The duty for the Land Cruiser, which often ranges between US$40 000 and US$50 000, was pegged at US$20 000.
Zimra seized the car towards the end of last year, while the Toyota Fortuner had been taken earlier.
The authority refused to comment on Muvevi's cars citing confidentiality issues.
"Client specific information is protected under the secrecy provisions of the Customs and Excise Act and Revenue Authority Act," Zimra spokesperson Gladman Njanji told Standard People.
Related Topics