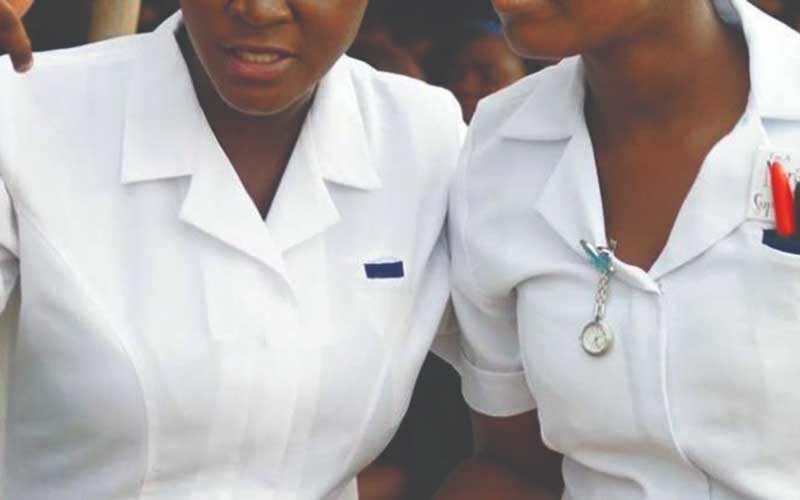 The Nurse Aides Association of Zimbabwe Trust (NAAZT) is fighting a protracted battle for the recognition of nurse aides in Zimbabwe and has now taken the battle to Parliament where they seek to lobby law-makers for support of the initiative.
Their efforts are directed towards the formation of a national regulatory body for nurse aides — a national council that will register and regulate the activities of all nurse aids and organisations that train and deploy them, as well as representing all their interests and welfare. .
In short, NAAZT is calling for the establishment of a council that will be the principal regulatory body representing nurse aides in Zimbabwe.
Despite the wide existence of nurse aids in Zimbabwe for decades, and their conspicuous presence at virtually all health institutions in the country, there is no organisation that regulates and, or represent the activities and interests of these basic and crucial caregivers.
Now, the nurse aides association, led by an executive comprising a cross section of professional, academic, youth and experience expertise across sectors of society is determined to bring an end to the chaos and confusion that characterizes the very existence of nurse aides.
"Many people will not believe it, but it is true that the thousands upon thousands of nurse aides that you see at every turn in all major hospitals in cities, and the smallest clinic in the remotest place in the rural areas, have no legal representation at all in this country," said Yotum Mlauzi Chagwada, president of NAAZT.
He said it was strange that there seemed to be some people who appeared happy with the status quo and wanted the chaos to prevail.
The existing confusion means that anyone can set up a training school for nurse aides without any authority assessing the quality of the training and likewise, grading, deployment and general welfare of nurse aides are not fairly determined.
"We need to have a national council for nurse aides created by an Act of Parliament. That is what we are fighting for," said Chagwada.
"It is as clear as daylight that the status quo where there is confusion and chaos in the training, deployment and remuneration and general welfare of nurse aids is just not sustainable. It cannot be allowed to continue. There is need for order and discipline just as there is law and order in other sectors across the country."
The association has taken the matter to Parliament and are seeking to secure a hearing with the relevant parliamentary committee where they will be accorded an opportunity to present their case and have the issue of the establishment of a nurse aides council brought before the House.
Related Topics