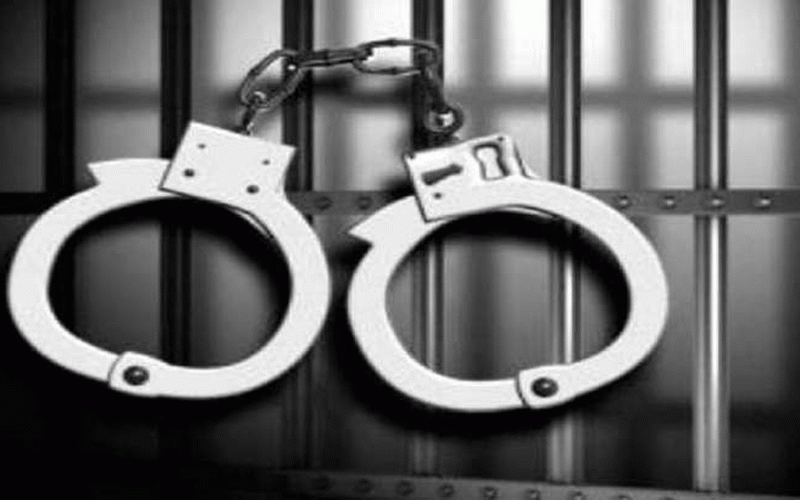 Seven men are languishing in a Harare remand prison charged with terrorism, banditry and sabotage after they were allegedly caught in possession of bombs.
Trymore Mukachura (38), Norbert Gunduza (35), Kudzanai Bhobho (27), Hardlife Jacob (40), Victor Mushonga (36), Luckmore Mabika (26) and Gift Kachimanial from Harare's Southlea Park were remanded in custody by a Chitungwiza magistrate court last week.
The seven are now seeking bail at the High Court.
They were arrested on November 12.
They are being charged with possession of weapons for insurgency, banditry, sabotage or terrorism as read in section 27 of the Criminal Law (Codification and Reform) Act.
Police said the accused persons were arrested at a farm in Beatrice after they were found in possession of three Molotov cocktail bombs.
They allegedly wanted to bomb earthmoving equipment at Salisbury South Estate in Beatrice.
The accused persons were intercepted and arrested by Beatrice police at the entrance of Salisbury South Estates.
According to the state, police said they are still investigating the motive for their actions.
Recently, a senior member of the Zimbabwe Defence Forces, Colonel Leonard Matambo was nabbed for allegedly smuggling 31 AK-47 assault rifles and 62 magazines into the country through the Beitbridge Border Post for unknown purposes.
According to the State, on an unknown date between 2019 and August this year, Matambo connived with Gugulethu Mabena of Bulawayo to smuggle the consignment from South Africa.
On hearing that the firearms had been intercepted at the border post, Matambo allegedly wrote to the Zimbabwe Revenue Authority's regional manager requesting that Mabena of Spartan Arms International to be allowed to clear the consignment pending submission of relevant clearance documents, which he claimed were being processed by the Zimbabwe Defence Industries.
In 2016, police foiled an alleged plot to bomb a dairy plant owned by former president Robert Mugabe, resulting in the arrest of some members of the state security agents and Owen Kuchata who was said to be leading a political party.
Kuchata was sentenced to nine years imprisonment after pleading guilty to the charges.
He was arrested together with Solomon Makumbe, Silas Pfupa and Borman Ngwenya, members of the Zimbabwe National Army who were all acquitted of the charges.
Ngwenya was a corporal while Makumbe and Pfupa were intelligence officers.
It was alleged that the four went through militia training in Mapinga where they planned to commit terror acts.
Related Topics