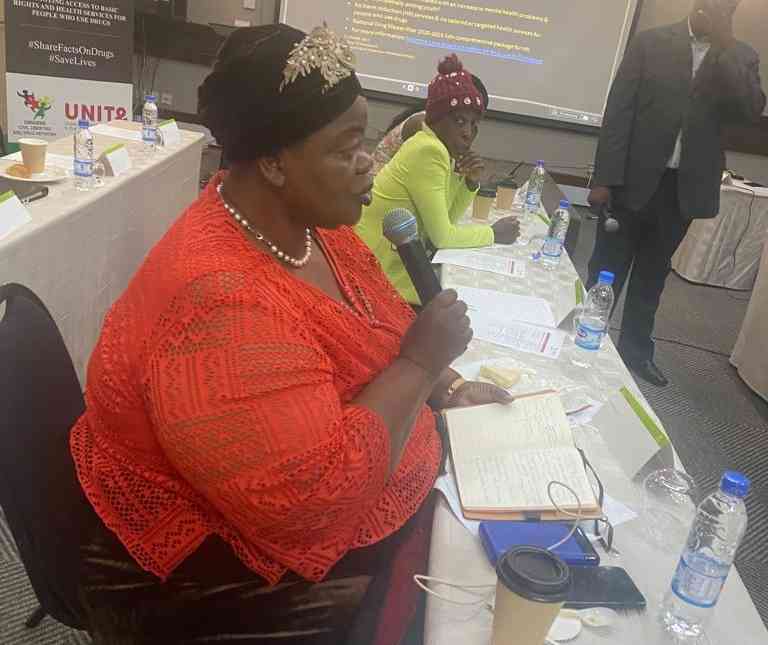 Legislators have been challenged not to sit on their laurels and stimulate debate around effective and humane drug policies as part of efforts to address drug and substance problems in the country.
This was said by chairperson of the Portfolio Committee on Health and Child Care, Ruth Labode in her speech read by Daniel Fortune Molekele at a recent capacity building workshop for legislators on evidence-based drug policy reform organised by the Zimbabwe Civil Liberties and Drug Network (ZCLDN) in Harare.
"Going forward, it should be our foregoing encouragement to strengthen our synergies and collaborative efforts towards prevention of drug and substance use within and without our communities and constituencies," she said.
"Additionally, we should be committed towards calling for an urgent reform of the legislative framework around drug and substance use.
"The foundation of the reform should be objective and verifiable evidence as well as the views of the people of Zimbabwe."
Labode said government has made significant steps forward in addressing the drug challenges faced in the country.
She said the establishment of the Inter-Ministerial Taskforce on Drug and Substance Use and the adoption of the Zimbabwe National Drug Master Plan were some efforts the government has made in trying to address the challenges of drug use in the country.
Labode singled out the Inter-Ministerial Taskforce on Drug and Substance Use as having gone an extra mile in tackling drug use in the country.
In his regional overview titled "Developments in policy and funding for harm reduction in Eastern and Southern Africa," Kenyan consultant Wangari Kimemin, in a virtual presentation, said the region was characterised by repressive laws, high estimation of transmission rates of HIV and viral hepatitis among people who inject drugs and an absence of essential services.
He said the main challenges that were hampering harm reduction efforts in the region include punitive policies, minimal data, lack of political will, limited funding, stigma and discrimination.
Wangari said the criminalisation and stigmatisation of drug use pushes people who use and inject drugs into hidden spaces and discourages people from disclosing their drug use to researchers and healthcare providers.
Tafara Shadreck said the existing legal frameworks such as the Criminal Law (Codification & Reform) Act, Chapter 9:23 (57) and the Dangerous Drugs Act Chapter 15 were outdated and do not sufficiently deal with the importation, exportation, production, sale, distribution, use, abuse and trafficking of drugs.
He said Section 76 does not provide for the rights of people who use drugs while Section 56 talks of equality and discrimination, but people who use drugs are very much vulnerable to discrimination.
ZCLDN projects executive director Wilson Box emphasised the need for the implementation of harm-reduction services, with focus being on the policy reform.
He said there was need to expand the situational analysis to include the remaining five provinces to pave way for tailor-made services for people who use and inject drugs.
Related Topics