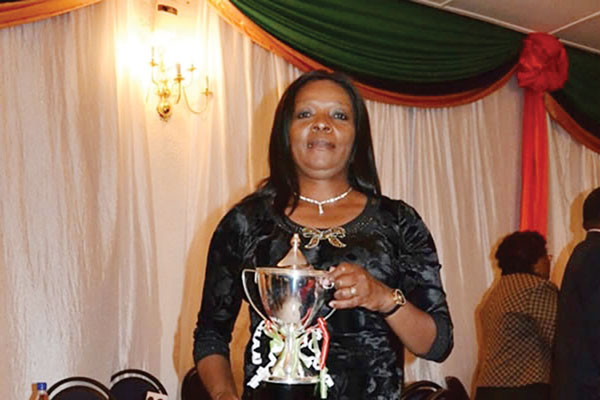 BY ARNOLD FANDISO
Gweru businesswoman Smelly Dube scooped the outstanding business leader award at the inaugural Zimbabwe CEOs Network awards ceremony held in Harare last week.
The Zimbabwe CEO's Network is an exclusive CEO peer group organisation that provides opportunities for learning and development through peer group meetings facilitated by experienced CEO group leaders.
Dube was awarded for her outstanding work in driving River Valley Properties, a property development company based in Gweru, which stood the test of Covid-19 disruptions.
The company has been supporting many vulnerable families during lockdowns, giving food handouts as well as renovation of clinics that were used as Covid-19 isolation centres.
The River Valley chief executive officer was honoured barely a day after the company chairman Mncedisi Dube scooped the strategic leader of the year award at the Megafest awards ceremony held in Harare on Wednesday.
Dube said she was excited in her recognition and vowed to continue to work hard to ensure the success of her property company and in supporting vulnerable groups.
"It is a blessing from God to continue winning the awards. It is a clear testimony that we are doing a good job on the ground and we will continue to do so," Dube said.
The Zimbabwe CEOs Network, in recognition of Dube's work, played a 15-minute video showing the property development works done by River Valley Properties.
The company is rehabilitating roads in the Woodlands and Hertfordshire suburbs in Gweru as well as complementing Gweru City Council in making drains ahead of the rainy season so as to curb the problem of flooding that hit the city last year.
Related Topics