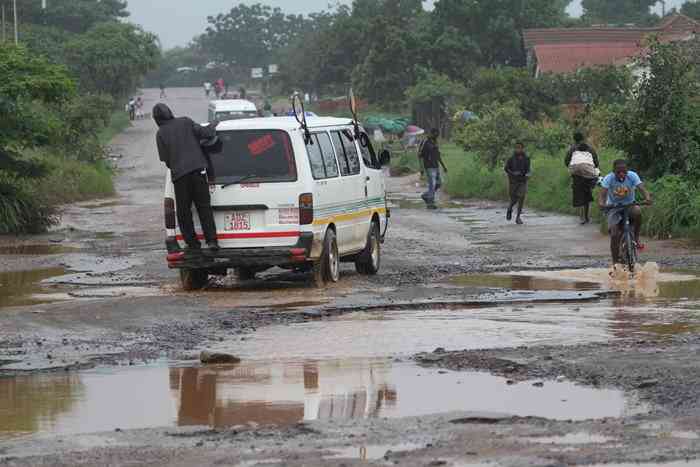 PEOPLE in Matabeleland North are aggrieved over the continued lack of interest by government to rehabilitate the province's roads, which they are blaming for the region's rising number of road accidents.
The outcry came after one person died approximately 5km from Lupane town along the Bulawayo-Victoria Falls Highway when a Zupco bus carrying Zanu PF supporters travelling from Binga to Nkayi hit a pothole.
On Sunday morning, two members of the Insimbi ZeZhwane band died in an accident along the same road, while 10 others were seriously injured.
Former Nkayi South Member of Parliament Abednico Bhebhe told Southern Eye that it is high time people of Matabeleland realised they were being taken for granted by the ruling Zanu PF party.
"People of Matabeleland must smell the coffee. There is no way that Zanu PF can rehabilitate roads in Matabeleland after making the same promises for 43 years," Bhebhe said.
"They have been taken for granted and have been used as voting tools. They cannot fully implement devolution of power because they know that if Matabeleland manages its resources, it will thrive.
"The government is neglecting a road leading to one of the seven Wonders of The World, which is a major tourist attraction."
Tsholotsho Rural District Council chief executive officer Nkululeko Sibanda also lamented the sad state of the roads.
"Look at the Tsholotsho-Bulawayo and the Tsholotsho-Siphepha roads, those are State roads, which the council cannot do anything, but there are in a deplorable state," Sibanda said.
"Tsholotsho was given town status recently, but there is no investor who can come and invest when the roads are in a sorry state."
Related Topics