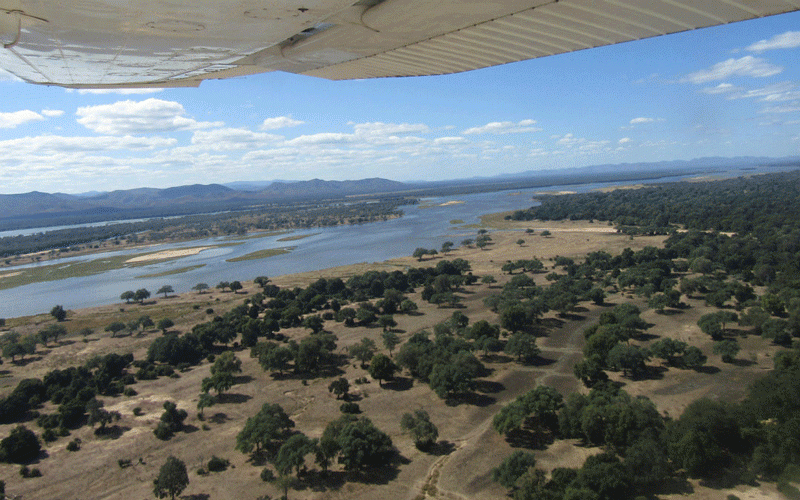 SINCE quitting her post as a teacher about six years ago, 33-year-old Hazel Svinurai has made numerous break-of-dawn trips to the edges of the Zambezi River, about 500km from her home in Zimbabwe's second city of Bulawayo, to buy fish for resale.
The poor rural outpost of Binga on the banks of the giant water body which is the fourth-longest river in Africa, provided Svinurai with a steady source of income. But in recent years, supply has waned.
"It was never like this when I was first introduced to buying fish from Binga, long before the Covid 19 pandemic," she told the Mail & Guardian.
"I used to go to Binga for no more than two days as I would find ready fish in abundance.
"Now my sources say the catch is low and the last time I was there early this year I stayed for more than a week waiting to have enough to take back to Bulawayo."
In recent years, as Zimbabwe's economy has taken a relentless battering, informal traders have turned to the fish trade.
Binga and the Zambezi River have played host to hundreds of people seeking a livelihood from one of the country's least protected natural resources.
Siluzile Mudimba is a 50-something fishmonger who has lived all her life on the edges of the Zambezi and has watched the fish hauls decline.
Mudimba is one of many women here who used to provide traders such as Svinurai with readily available kapenta (also known as the Tanganyika sardine) and bream for resale across the country
The local fisheries economy has radically changed in the last few years, she says.
"Traders would come here, unannounced, get their stock and leave. Now they have to phone us first to check if we have enough fish for them," Mudimba said.
"Now fishing rigs spend days waiting for full catches before they come back onshore and our out-of-town customers have to wait just as long."
The Zambezi River's fisheries have for years faced numerous challenges, including depleted water levels due to low rainfall and artisanal fisherman operating outside regulations.
More recently, Zimbabwe's economic decline has added to the crisis as more and more informal traders turn to fisheries as a source of income.
"I noticed years ago that many don't believe it when you tell them there is no fish in the water," Mudimba said.
Researchers say in addition to riparian economies in communities such as Binga being upended by depleted fish stocks, climate change and overfishing have added to the problem.
With regular fishing quota violations, as fishermen on both sides of the Zambezi compete for dwindling catches, it will take years to repopulate the river, researchers say.
"Financial benefits for Binga communities from fisheries have been on the decrease in the last decade," said Terence Magqina, an ecologist at the Zimbabwe Parks and Wildlife Management Authority (ZimParks).
"In a study that we did with the fisher folk of Lake Kariba in 2021 we discovered that their earnings from fishing had decreased by approximately 45% since 2000.
"If sustainable use of these resources is not done, they will have nothing in the next 20 years."
These gloomy statistics are a concern for the Binga area, which has been stalked by underdevelopment and poverty since Zimbabwe's independence in 1980, with many turning to fishing for their livelihood and nutrition.
The government has attempted to tap into fishing as the anchor of Binga's rural economy, with President Emmerson Mnangagwa even donating fishing rigs to locals.
But in the absence of sustainable conservation efforts, that "largesse" will come to naught, says John Maketo, a programme manager at the Zimbabwe Coalition on Debt and Development, which is working with Binga communities to derive value from fisheries and other local natural resources.
Maketo said Mnangagwa's donation of about 20 fishing rigs to the community last year was "a commendable move" but added: "There is a need for stricter and more frequent patrols in the Zambezi River to deter poachers from continuing to diminish fish stocks.
"Again, continuing sustainable fishing methods, like the full moon breaks, will be pertinent in ensuring that fish have enough time to breed thereby ensuring the sustainability of the natural resource for the local community," he added.
ZimParks's Magqina concurred.
"According to several studies that we have done, the main factor has been overfishing, especially poaching," he said.
"The main challenge is that this overfishing is taking place in the river mouths where fish breed and hence there is no succession because the few thousand fish that are breeding are massively harvested during the breeding season which is usually during the rainy season."
With climate change increasingly on the agenda of global development, including how it is affecting the sustainability of natural resources, the Zambezi's fisheries have been pulled into the debate.
"Climate change has also had a contributing effect on the depletion of our fish stocks because of the rise in temperatures, which has affected productivity of our water bodies but, in my opinion, over-exploitation is the leading cause," Maketo said.
As part of broader efforts to protect the fisheries industry, the Food and Agriculture Organisation announced in May that it is helping the government of Zimbabwe draft a fisheries bill to "bolster the development and sustainability of Zimbabwe's fisheries and aquaculture industry".
For now, people like Svinurai will have to look for other sources of income because it could take a while before the Zambezi yields more supply of fresh kapenta and bream.
"We need to strengthen our resource protection and practise sustainable use of resources," Maketo emphasised.
"Unfortunately in the current economic situation, it's difficult to control this, but that is what's needed."
This story was supported by the Pulitzer Centre, which raises awareness of underreported global issues by supporting quality journalism.
Related Topics