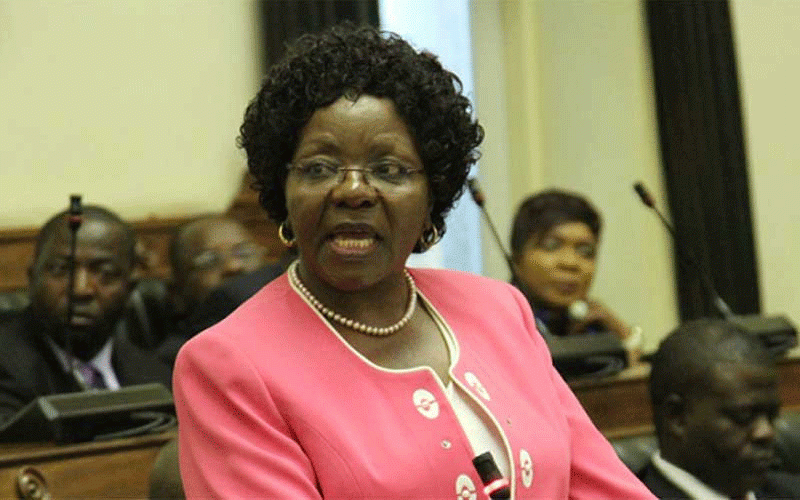 NKAYI North legislator Sithembiso Nyoni (Zanu PF) has pleaded with traditional leaders in Matabeleland North province to engage President Emmerson Mnangagwa over the poor state of the Bulawayo-Nkayi Road.
Nyoni, who is also Women Affairs, Community and Small and Medium Enterprises Development minister, revealed this during a virtual debate hosted by Nkayi Community Parliament on Wednesday when she was asked about progress on the rehabilitation of the road.
"The Nkayi-Bulawayo Road is troubling us all. It needs us all to see what we can do about it. I remember the President at some point saying he wanted that Nkayi-Bulawayo Road to be a priority, then we were let down by the contractors," she said.
"I had to sit down with the chiefs. I sat down with (Chiefs Council deputy president) Chief Mtshane Khumalo.
"I said to him, chiefs are responsible for the development of the whole country. Nkayi- Bulawayo Road is a problem for us. It passes through your chiefdom and in other chiefdoms in Nkayi. So we request that as chiefs, you even go to the President to understand what is holding the project."
Nyoni said she was waiting for feedback from the chiefs.
"What the community should know is that we are all concerned about the project and all efforts are being made for the project to be a success," Nyoni said.
Construction of the 158km road linking Bulawayo and Nkayi business centre started in 1993 and was supposed to be completed in 1999, but not much progress has been made to date.
The Transport ministry contracted SX Construction (Pvt) Ltd to rehabilitate 14km of the Nkayi-Bulawayo Road under the government-funded Emergency Road Rehabilitation Programme 2.
In March this year, government said the rehabilitation of the road had resumed after it disbursed funds towards road projects in the country.
According to the 2023 budget, Treasury allocated $470 billion for Matabeleland North priority infrastructure projects, which include the Nkayi-Bulawayo Road with an allocation of $1,5 billion.
Related Topics