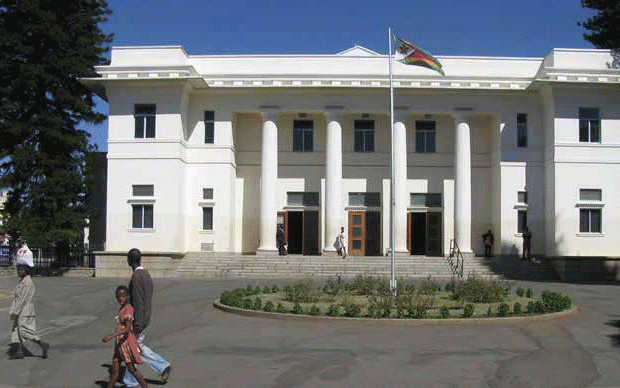 BULAWAYO City Council (BCC) yesterday commissioned plant, machinery and vehicles worth US$1 120 351,64 as it moves to improve service delivery.
The machinery which included a grader, excavator, four BT50 Mazda vehicles, and five NP2R Nissan vehicles was supplied by local companies.
The equipment is expected to improve the operational efficiency of the local authority.
Mayor Solomon Mguni said the equipment would improve service delivery since old machinery was no longer reliable.
"We are happy this equipment is going to assist the City of Bulawayo towards achieving its mandate. Our fleet is now prone to frequent breakdowns and in some cases these breakdowns have taken place while at work at various sites," Mguni said.
"To ensure proper service delivery, we had to depend on hiring equipment from other service providers and this has proved to be costly for the city and residents. The city needs to have its equipment so as to ensure that we are able to maintain our infrastructure."
Mguni said the major challenge faced by the city and other local authorities in Zimbabwe was lack of finance to meet infrastructure needs.
"I am happy residents' representatives are here, when we say let's pay our bills timelessly, we need to procure this service delivery equipment. The City of Bulawayo must have more equipment and plant for other services such as refuse collection, fire and emergencies, among others," Mguni said.
He invited financial institutions to partner council to ensure they have funds to procure such equipment.
Town clerk Christopher Dube said it was council policy to have its own equipment to cut down on hiring costs.
"Yes we'll continue outsourcing but it has become expensive, hence as a council we will try as much as possible to have all the equipment required so that we are able to deliver at the shortest possible time," he said.
Follow us on Twitter @NewsDayZimbabwe
Related Topics