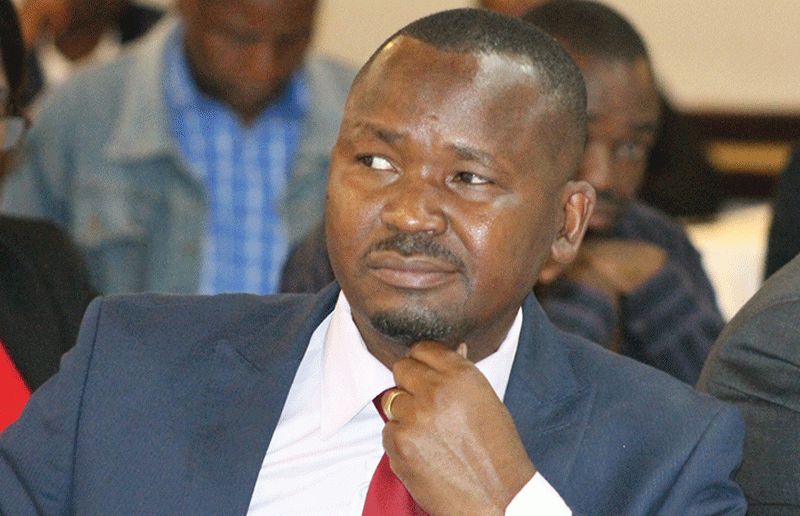 Opposition Citizen Coalition for Change (CCC) Matabeleland North chairperson Prince Dubeko Sibanda was recently summoned by the police over a political violence incident that was recorded in Umguza.
Four CCC members were allegedly assaulted by Zanu PF supporters at their homes, who accused them of mobilising votes for CCC.
Sibanda confirmed that he was summoned to Lupane Criminal Investigations Department's Law and Order section for questioning.
"I went to the Lupane CID Law and Order section on Sunday and they took a warned and cautioned statement and eventually released me," he said.
"So I will be waiting for the outcome of the investigation."
Following the violence that broke out at Redwood in Umguza, Zanu PF Matabeleland North chairperson Richard Moyo accused Sibanda of fomenting the violence.
Moyo said the violence allegations were meant to twist facts and portray Zanu PF as violent.
"It's a lie that they were doing door-to-door campaigns," he said.
"All this was started by Sibanda who mobilised people to drive 50km to our member's place whom they intended to attack.
"He mobilised people from Bulawayo to go and attack that old man. I have got his chats in which he threatened the old man.
"I think the old man got aware of the imminent attack and his sons could not allow it, so they blocked the gang from attacking their father."
However, Sibanda said CCC activists were attacked in Umguza Ward 9 by local Zanu PF chairperson Aaron Ngwenya and his two sons.
"So, they visited his home with a view to talk to him and educate him that he had no right to intimidate anyone for participating in politics," he said.
"After talking to his wife, they met Ngwenya (and his two sons) who attacked them.
"Four suffered injuries and were treated at the hospital."
Sibanda said he had to mobilise a team to rescue the activists.
"In the process, a report was made against me because I had called the ruling party chairman informing him that Zimbabwe does not belong to Zanu PF and he cannot threaten anyone for contesting on behalf of CCC," the Binga North MP said.
"So a report was made against me for allegedly threatening him.
"I do not know how I threatened him and as I speak, I was summoned to CID Law and Order for questioning."
Sibanda said the CCC local candidate had since been banned from accessing water from a community water point in the village head's yard.
One of the victims, Queen Maligwa said her team, which included Kudzai Maponde, Chipo Binikwa, Bongani Ncube, Mandlenkosi Mlawuzi, Jabulani Hadebe — who deputises Sibanda, and the aspiring candidate for ward 17, Garikayi Mazwi, were carrying out door-to-door campaigns in ward 9 when the attack took place.
"After finishing our programme in the village, I was driving and we found Ngwenya and his sons Thabani and Cabangani and other people blocking our exit with their truck," Maligwa said.
"They attacked us with metal rods and we realised that they meant to kill us so we tried to escape.
"They even kicked me on the breasts. They did not ask us anything, but they just pounced on us."
The attackers, according to Maligwa, then kidnapped Hadebe, Mazwi, Ncube, and Khulekani Nyathi whom they took to Ngwenya's home.
She said a report was filed to the police and they were eventually rescued.
"We recorded our statements with the police and only two of Ngwenya's sons were arrested," Maligwa said.
Ngwenya could not be reached for comment by the time of going for print.
Related Topics