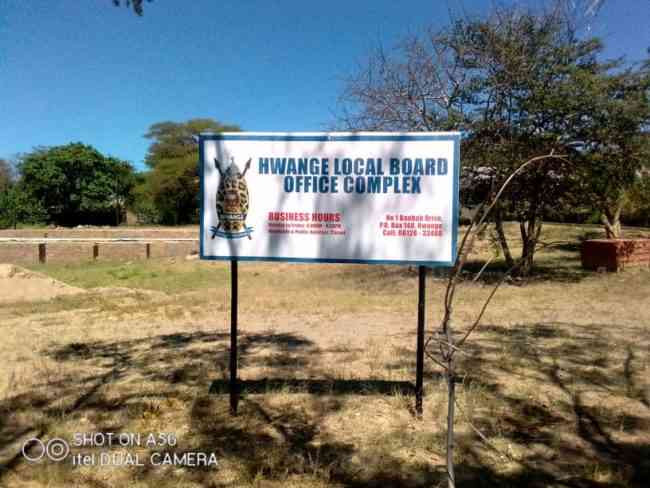 Hwange Local Board town secretary Ndumiso Mdlalose and housing director Ananias Banda appeared in court last week facing charges of criminal abuse of office after they allegedly sold an industrial stand worth over US$1 million for US$20 000 to a coal processing company.
Mdlalose (54) of number 01 Sunset Close in Baobab suburb and Banda (51) of 08 Coronation Drive were arrested on Monday and initially appeared in court on Tuesday where they applied for bail which was granted Wednesday.
Hwange magistrate Lindiwe Maphosa released the duo on $200 000 bail and deferred the case to 16 June.
Mdlalose and Banda were ordered to reside at their given addresses, report to the police on Mondays, surrender travel documents, not to interfere with witnesses and not to visit their work stations until the finalisation of the case.
Allegations, as presented by prosecutor Memory Munsaka, are that the duo sold a 6-hectare industrial stand number 7011 to Paarlweb Investments Pvt Ltd for US$20 000 at a cost of US$0.33 cents per square metre against a council resolution of selling the stand for US$1 983 600 at a cost of US$33.06 per square metre.
Paarlweb, whose directors are Bruno Takawira and Portia Takawira, wanted the piece of land to establish a coke oven battery and had initially applied for 20ha on 26 May 2022.
The council deliberated on the application on 8 July 2022 and resolved to place the issue on hold pending investigations by the Health, Housing and Community Services committee which wanted to have sight of the company's environmental impact assessment report.
A special council board meeting on 26 July resolved to accept the application and to sell the stand at the prevailing market prices.
Prosecutors alleged that Mdlalose generated a letter dated August 22, confirming that Paarlweb had purchased the stand (7011) and had met all council requirements, fulfilled payments and council was processing title deeds.
On August 29, Mdlalose allegedly wrote to Paarlweb Investments Pvt Ltd advising them that the Local Board had proposed that they make an initial deposit of US$20 000 and the outstanding amount was to be in the form of council projects for a period of five years.
The same letter was copied to Banda to allocate the stand.
On September 14 of the same year, Banda instructed accounts clerk Prudencia Ngandu to generate an invoice for payment which she did the following day.
Paarlweb paid US$24 045 on 21 September, including administration fees (US$1 000) and Vat (US$3 045).
Mdlalose and Banda made their communication through WhatsApp.
A report was made to ZACC by some residents and concerned stakeholders resulting in the anti-corruption body investigating the matter.
Related Topics