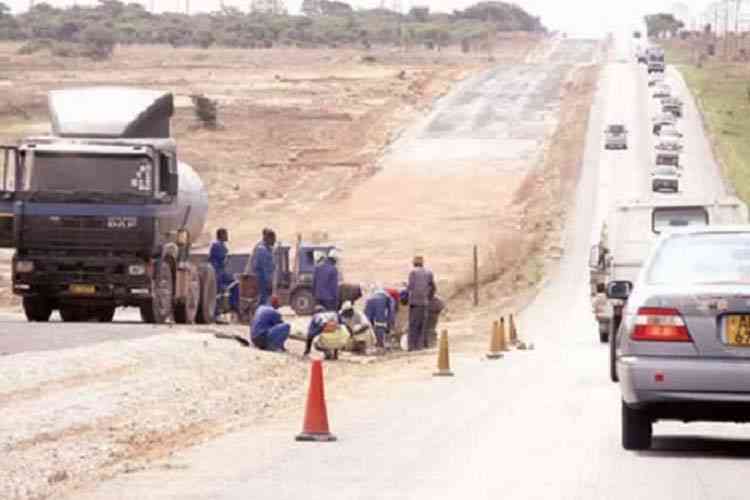 EPITAPHS riddle the Harare-Chirundu Highway, a regional transit route linking southern African countries, among them South Africa, Zambia, the Democratic Republic of Congo and Tanzania.
The epitaphs include those of victims of a road accident which claimed 24 lives including students coming from a sporting competition on June 6, 1984. The accident was declared a national disaster.
One of the 1984 survivors, Peter Marongwe has undying memories of the highway of death.
Despite the many promises by the late former President Robert Mugabe and his successor Emmerson Mnangagwa, the potholed Harare-Chirundu Highway continues to claim lives and maim dozens.
Marongwe was part of Chikangwe High School students being ferried on a hired lorry.
On their way back, after passing the Karoi River, disaster struck.
"A speeding overnight delivery Swift truck coming from Karoi side-swiped our lorry killing 15 students and 3 teachers on the spot," Marongwe said.
"Some jumped and fell to their death on the tarmac, others were forcefully thrown out, suffering broken limbs."
The Harare-Chirundu catalogue of major accidents reads like chapter in the Bible.
In 2017, government declared a national disaster when 43 people perished near Nyamakate.
On March 5, 2018, six people died on the spot when a silver Toyota Ipsum collided with a Toyota Rav 4 at the 64km peg near the Mapinga Escarpment.
On July 11, 2018, 10 people died while several others were injured when a Chinhoyi-bound Nissan Caravan commuter omnibus burst a tyre and veered off the road at Mapinga, Great Dyke Pass.
In December 2019, four people were killed and dozens others injured after a Zambia-bound bus overturned near Marongora, at the 274km peg along the highway.
A year later, a truck driver was burnt beyond recognition after chemicals spilled near the Zambezi escarpment.
In 2021, former Zanu PF Member of Parliament Sarah Mahoka was killed in a road accident a few kilometres from Buffalo Downs.
On June 10 2021, at least three people died in a horrific accident at the 94-kilometre peg along the highway.
On April 16, 2021, three Lobels Limited employees perished in a road accident along the Harare-Chirundu Highway when their delivery truck collided with a haulage truck.
On May 12, 2022, two people including a Karoi town council official died at the 80km peg along the highway.
About two years later, four people died after two Zupco buses collided at the 104km peg along the highway. 67 passengers were injured.
At the beginning of that month, one person died while 16 others were injured when a CAG bus with 64 passengers on board hit the rear right corner of a trailer of a Freightliner Articulated truck, which had no passengers on board.
Last month, 2023, nine people died near Gwebi Teachers College following a head-on accident along the same road.
These are just the major recorded accidents outside countless others which daily happen on the highway.
Related Topics