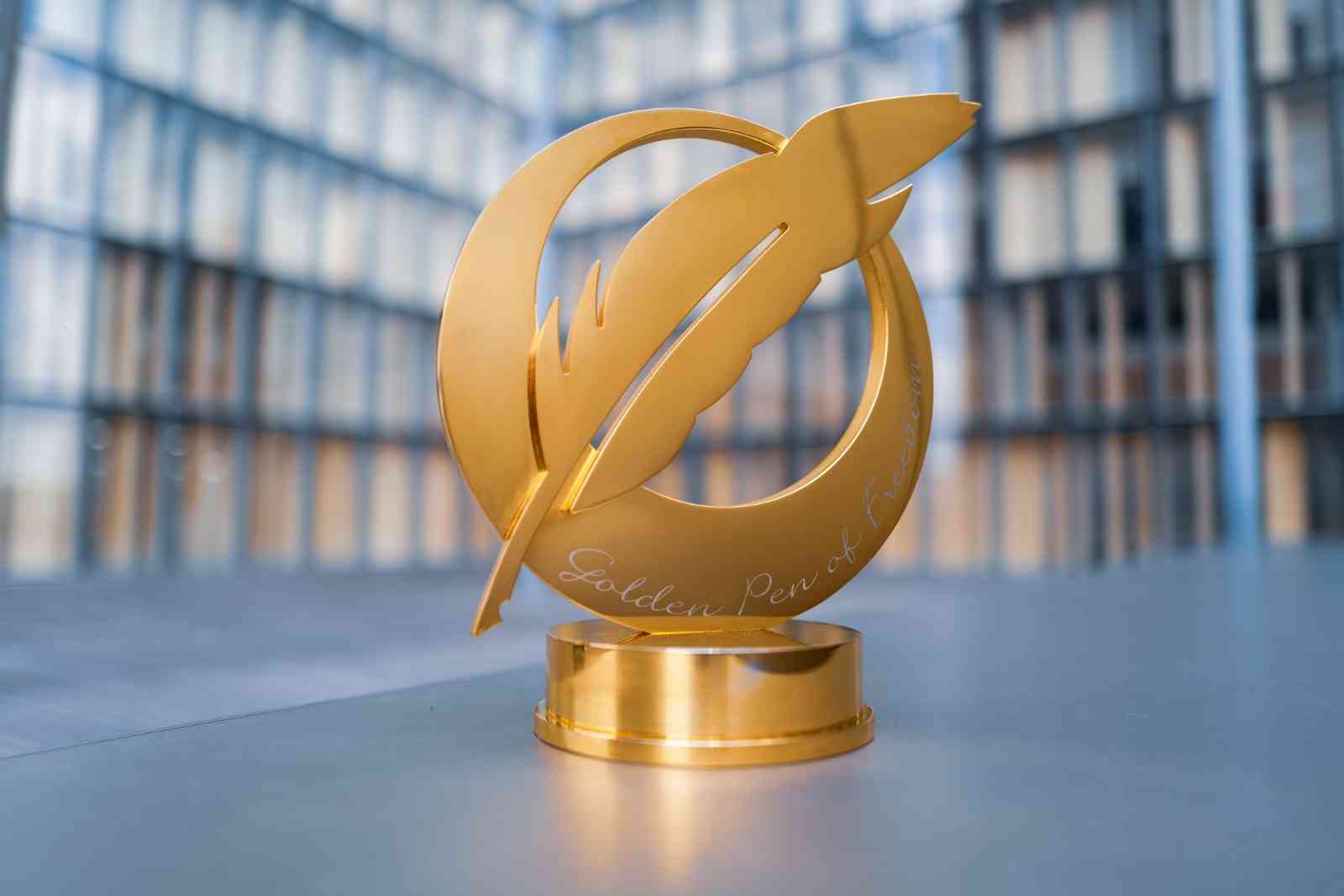 THE 2023 Golder Pen Freedom, the annual press freedom award of the World Association of News Publishers (Wan-Ifra), has been awarded to Elahe Mohammadi and Niloofar Hamedi, currently in jail in Iran.
The award, made during the 2023 World News Media Congress currently taking place in Taipei, Taiwan recognises the bravery and determination "of two courageous young women whose journalism kept sight of truth as the Iranian regime attempted to rewrite history".
This came as editors from Botswana, Jordan and the Philippines were also honoured with the 2023 WAN-IFRA Women in News editorial leadership awards, which recognise the exemplary contribution of an editor in her newsroom, and under her leadership, her media organisation's contribution to society.
The death in custody in September 2022 of 22-year-old Kurdish-Iranian woman Mahsa "Jhina" Amini after being detained by Iran's Morality Police following an attempt to enforce strict hijab rules, sparked a violent response by security forces as a wave of protest swept the country.
Separately, both Elahe Mohammadi and Niloofar Hamedi reported on the immediate aftermath of Amini's detention and subsequent death, marking them as targets for the Iranian regime as it attempted to suppress the story and contain a growing nationwide uprising.
Their subsequent arrest and incarceration "is a desperate attempt to deflect onto two young journalists all the frustration and anger that has risen to the surface because of years of oppression, denial of rights, and control of the narrative," said Martha Ramos, editorial director of Organización Editorial Mexicana (OEM) in Mexico, and President of the World Editors Forum, in announcing the award.
"What both women were doing is precisely their job as journalists. The Iranian people will not remain in a state of denial or servitude to tyrants, totalitarians, and those who deny basic human dignity," she said.
"But this comes at a price — one which is too high. It has been paid by generations of brave men and women who protest, who seek to hasten the demise of their oppressors.
"It has been paid by over 500 dead, and by tens of thousands arrested since September 2022… Today, it is being paid by Niloofar Hamedi and Elahe Mohammadi, and anywhere up to 60 of their jailed colleagues, 22 of them women journalists."
Thirty-year-old Niloofar Hamedi works for reformist daily newspaper Shargh and was arrested on September 22 for breaking news about Mahsa Amini's death and reporting on her treatment at the hands of the Morality Police.
She published photos of Amini lying braindead in hospital and her devastated parents embracing that spread rapidly online.
On September 29, security forces also arrested 36-year-old Elahe Mohammadi. A reporter for daily newspaper Hammihan, she had travelled to cover Amini's funeral, during which thousands of people chanted "Jin, Jian, Azadi" (woman, life, freedom), for the first time.
Nationwide protests followed, calling for justice for Mahsa Amini as well as personal and political liberties and accountability from the Iranian government.
On October 28, the Iranian Ministry of Intelligence and the intelligence agency of the Islamic Revolutionary Guard accused both journalists of planning to orchestrate nationwide protests with their reporting as well as conspiring with the intelligence agencies of multiple foreign powers to undermine Iran's national security.
Iran's reaction to the latest protests that began in September 2022 has reinforced its reputation as one of the world's most repressive countries for press freedom.
Arbitrary arrest and lengthy prison terms are common practice. Mainstream media is predominantly controlled by the state, which has traditionally a very low tolerance for criticism.
Under the strict Islamic regime of Supreme Leader Ali Khamenei, who is also head of the country's main political, judicial, and military institutions, independent reporting is often labelled as foreign influenced.
Current reports suggest nearly 70 journalists — at least 22 of them women —— have been arrested since mid-September. Elahe Mohammadi and Niloofar Hamedi stand accused of having ties to multiple foreign intelligence agencies, a common falsehood levied at detained journalists from both Iran's intelligence service and Revolutionary Guards.
Any trial they go on to face is likely to be before a revolutionary court and grossly unfair.
Control of information and repression of free speech is widespread, meaning journalists already worked under intense scrutiny inside Iran.
However, since the recent protests the situation has significantly hardened: arrests, interrogations, imprisonment, surveillance, harassment, and threats have all intensified. Foreign-based Iranian journalists also report an uptick in threats and harassment.
Ramos said: "Let us once again raise our voices as one, loud and clear, so they hear us all the way in Tehran: release Niloofar Hamedi and Elahe Mohammadi, and all jailed journalists. Let the press live free in Iran, once and for all…"
The WIN three Lauretes are Emang Mutapati, editor-in-chief of The Voice in Botswana for Africa; Lina Ejeilat, co-founder and editor-in-chief of 7iber in Jordan for the Arab Region; and Glenda Gloria, the executive editor and co-founder of Rappler in The Philippines Southeast Asia.
"My win is a win for independent journalism. It's a win for journalism underpinned by inclusivity, gender balance, equity and diversity. This profession can sometimes feel like a thankless one so it feels great to get this pat on the back that says we see what you are doing and we affirm you," Mutapati said.
"I feel like the media chose me, so I have treated it as a calling, as space that gives me the opportunity to give a voice to those who don't have a voice. This win is a win for all the people I have worked with over the decades, building something from nothing and now we are here where we have become the best-selling newspaper in Botswana. We are having an impact."
Zimbabwe Independent editor Faith Zaba was named the 2022 Laureate of the Win Editorial Leadership Award. — Staff Writer and Wan-Ifra.
Related Topics