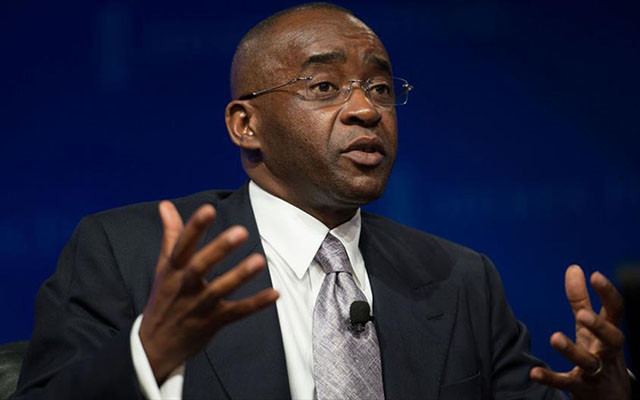 STRIVE Masiyiwa, the founder and chairperson of the Econet Group and Cassava Technologies, has expressed his appreciation at the recognition he received at the Afreximbank's Pan-African Business and Development Awards during the bank's 30th annual event in Accra, Ghana, early this week.
"I am greatly honoured at receiving this recognition from Afreximbank," the Zimbabwe-born billionaire telecoms and tech magnate, entrepreneur, pan-African businessman and philanthropist said.
"I have been involved with the bank for most of its 30-year history, and I have been proud to watch it grow into a globally respected African institution.
"This is probably the best example in our time of the kind of institutions that Africa needs to build in order to realise its full economic potential; an institution financed by Africans and managed by the most skilled people in its field, from across Africa", Masiyiwa said.
He added that the vision of the bank would not have been achieved without the extraordinary leadership of its executive management team, led by Professor Benedict Oramah, who has been at the bank from the beginning.
The inaugural awards, which were hosted by Afreximbank in association with the Business Council for Africa, recognised and celebrated excellence among outstanding organisations, industry leaders and businesspeople in various business sectors on the continent.
Afreximbank (the African Export-Import Bank) was established in October 1993 as a pan-African, multilateral financial institution with a mandate to finance and promote intra-African trade and commerce. The bank has over the years disbursed billions of dollars in support of African trade and businesses, with more than US$86 billion disbursed between 2016 and 2022 alone.
Masiyiwa, who founded Liquid Intelligent Technologies, the largest cross-border fibre optic cables company in Africa — was recognised alongside other African business leaders, including Togolese Koffi Gervais Djondo, who founded EcoBank and regional airline Asky, as well as Nigeria's Aliko Dangote, founder of the Dangote Group, who recently commissioned the continent's largest petrochemicals refinery in the west African country. Cassava Technologies is the largest digital systems integrator in Africa. It works with some of the largest global and African companies to provide services such as cloud computer storage, data centres, cybersecurity, fintech and renewable energy. The technology company employs more than 7 000 people across 47 markets, the majority of which are in Africa.
Although Masiyiwa could not make it in person to the awards ceremony (due to a pressing family commitment) senior executives from the company attended the event, including Hardy Pemhiwa, the group's chief executive officer.
Related Topics