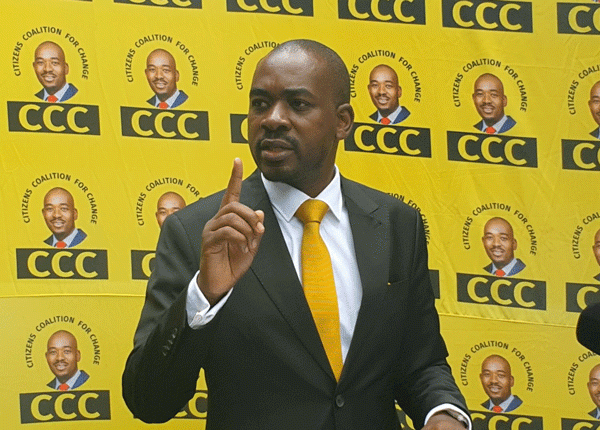 PRESIDENT Emmerson Mnangagwa (Zanu PF) and opposition Citizens Coalition for Change leader Nelson Chamisa on Tuesday successfully filed nomination papers ahead of today's sitting of the nomination courts across the country.
Several other presidential candidates are expected to file their nomination papers on Wednesday.
These include exiled former Cabinet minister Saviour Kasukuwere, who will stand as an independent candidate, National Constitutional Assembly leader Lovemore Madhuku and MDC Alliance leader Douglas Mwonzora, among others.
Kasukuwere and Democratic Union of Zimbabwe leader Robert Chapman are some of the surprise presidential candidates expected to enter the presidential race in the August 23 elections.
Nomination fees are pegged at U$20 000 for the presidential candidates, while prospective MPs will fork out US$1 000 to participate in the polls, with aspiring councillors and senators paying US$100.
Prospective senators and MPs will file their papers in provincial capitals.
Councillors will converge at district centres to submit their papers.
Political analysts yesterday expressed mixed feelings over Kasukuwere's chances of successfully filing his candidature today.
"I have my grave doubts," Eldred Masunugure said.
"It's possible, but improbable unless a pact has been crafted between him and those at the apex of power."
But Southern African Political Economy Series Trust director Ibbo Mandaza said he had high hopes that Kasukuwere would successfully file as a presidential candidate despite a pending warrant of arrest.
"Apparently, the warrant of arrest was mala fides and should have been put aside already," Mandaza said.
"By the way, a candidate doesn't have to be physically present at the nomination court. It's the task of an election agent."
Related Topics