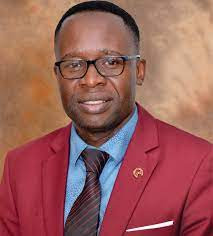 SMALL and Medium Enterprises (SMEs) in Zimbabwe have been urged to be innovative in their production processes to be competitive on local and international markets.
This came out during the National Competitiveness Commission (NCC) seminar for SMEs held at a hotel in Mutare last Friday.
Addressing SMEs who attended the seminar, the Harare Institute of Technology pro-vice chancellor, Talon Garikayi, said SMEs should create value for their businesses through innovation.
"SMEs now need to be creative they should be kept aware of the impact of new technologies," he said.
Garikayi said SMEs were facing stiff competition from products from China, South Africa and the US, among others.
"We have seen an influx of foreign products on the local market and it is now very important for the SMEs to implement new significant and improved product processes by introducing new marketing methods and innovation on business practices," he said.
Garikayi said businesses should interact with customers and strategic partners.
"It is important to innovative by getting feedback from customers and strategic stakeholders so that the SMEs get information on the emerging changes on the market. This will help them to strategise and adapt," Garikayi said.
He said SMEs should add value by improving products or services.
"They should now go through dynamic transformation that brings the ability of them to continuously create new forms of competitive advantages," Garikayi said.
"The SMEs remain as the drivers of Zimbabwe's economy. So the high degree of innovation gives flexibility and adaptability to new markets, which enables them to increase the capacity for resource utilisation in the economy."
Manicaland Provincial Affairs and Devolution secretary, Edgar Seenza, said Zimbabwe should concentrate on areas of competitive advantage and perfect them.
"As a starting point, as a country we must concentrate on areas of competitive advantage and then perfect those areas so that we market Zimbabwe on the continent," he said.
"It is no longer time to behave ordinary, but produce efficiently with the expected quality and price for the intended market. There is no space for uncompetitive industries on the global market otherwise we end up a supermarket."
He said the best way to survive in the SMEs sector was to initiate the process to compete with giants.
Manicaland SMEs chairperson Kudzai Makore said it was important for them to be innovative.
"Information is power. It is important for us to be empowered. The SMEs are now the backbone of the economy. We now need to work hard and implement innovative strategies in our businesses so that we compete and penetrate bigger local and international markets," Makore said.
"The SMEs are entities of economic growth and I want to encourage my colleagues to implement innovative programmes to improve our competitiveness."
The SMEs came from all districts of Manicaland province.
Related Topics