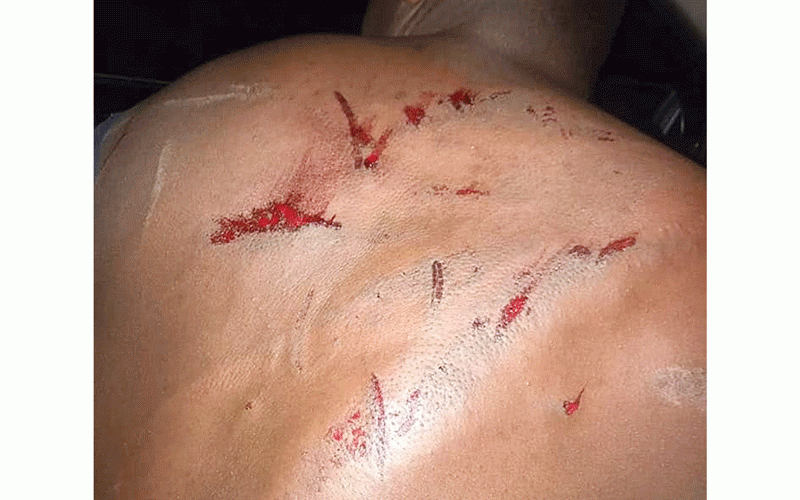 STATE security agents have been cited as the leading perpetrators of political violence through arbitrary arrests and detention of opposition members as the country heads for general elections on August 23 this year.
In its 2023 first-quarter political violence report, the Zimbabwe Human Rights NGO Forum (Forum) recorded 77 cases of violence with the majority of them (28) classified under arbitrary arrests and detention by the State.
These include the arrest of 26 opposition Citizens Coalition for Change (CCC) members, including legislators Amos Chibaya and Costa Machingauta in January 2023 on allegations of violating public order regulations by attending an unsanctioned meeting at a private residence in Budiriro, Harare.
Another CCC legislator Job Sikhala will on Wednesday clock a full year in pre-trial detention on charges of inciting public violence.
The human rights group noted that government was clamping down on freedoms of assembly by banning opposition rallies and musical shows of artists perceived to be anti-government.
"The right to freedom of assembly and association is guaranteed in terms of section 58 of the 2013 Constitution of Zimbabwe," the report read.
"However, under the new dispensation, there is evidence that these rights continue to be violated with impunity in what amounts to disregard of international human rights obligations as expressed in International Human Rights Instruments such as the Universal Declaration for Human Rights and the International Covenant on Civil and Political Rights which were ratified by the government of Zimbabwe.
"On January 30, 2023, the Mthwakazi Republic Party cancelled its planned march to deliver a petition at Mhlahlandlela government complex in Bulawayo after the police ordered the party to send not more than five representatives."
In the report, the ZLHR recorded 22 cases of assault and torture in the first quarter but said the situation was likely to worsen as the election date gets closer.
"Based on what emerges from the Forum's first quarter (January to March 2023) report, there are indications that the situation can deteriorate further if the socio-economic and the civil and political deficiencies faced by the country are not approached comprehensively.
"The socio-economic woes continue to worsen with citizens being forced to bear the brunt of water shortages, acute load shedding, and a rising cost of living. In March, the Zimbabwe dollar breached the $900 mark against the US dollar on the Reserve Bank of Zimbabwe foreign currency auction and renowned economists are on record calling on the Zimbabwean government to dump its local currency," the report read.
The report also raised concern over Zanu PF using its majority in Parliament to fast-track passing of laws that stifle democracy.
Last week, Parliament passed the Patriot Bill which has been roundly described as draconian by government critics.
Related Topics