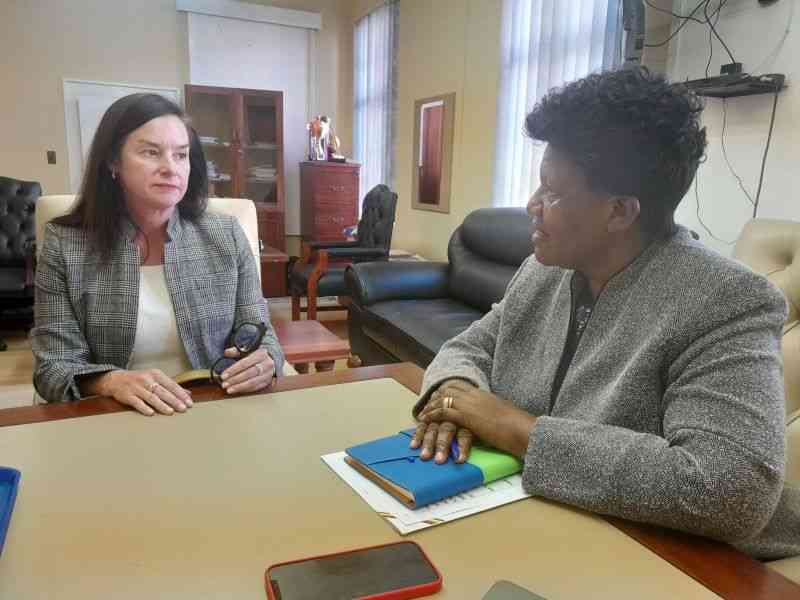 GOVERNMENT yesterday summoned the US embassy Chargé D'Affaires, Elaine French for allegedly meddling in Zimbabwe's electoral processes.
French is holding station for new ambassador Pamela Tremont who is yet to assume office.
Soon after the meeting, the Foreign Affairs ministry released a statement saying: "The Ministry of Foreign Affairs and International Trade summoned the Chargé D'Affaires after the US embassy issued several election-related social media posts via Twitter on 26 May 2023.
"The most notable post was captioned: 'Register to vote and make sure your voice is heard', among other tweets which had been made a few days before.
The ministry also called on the US embassy to refrain from posting such messages in the spirit of re-engagement between our two countries.
Presidential spokesperson George Charamba, using his Twitter handle @Tinoedzazvimwe1 had earlier this week threatened to bar the US from observing Zimbabwe's elections.
"Matters could come to a head, including barring US election observers," Charamba said in a tweet.
In a series of tweets, the United States embassy posted fliers on its Twitter handle @USEmbZim encouraging Zimbabweans to vote peacefully in the August elections.
"Zimbabwe's Constitution grants citizens the right to choose their representatives in legitimate, credible and peaceful elections. #VoteInPeace," read one of the messages.
A flyer accompanying the post also called on Zimbabweans to "vote peacefully" in general elections expected in late August. In a statement the US embassy said: "It is the role of the embassy to communicate with the host nation government but it is also the role of the embassy to communicate with the people in the nation through traditional and social media, holding events and by carrying out educational programmes.
"We stand by our recent social media posts calling for peace during election season. These apolitical messages featured the work of Zimbabwean artists who want to engage their fellow youths on importance of peace during election."
Related Topics