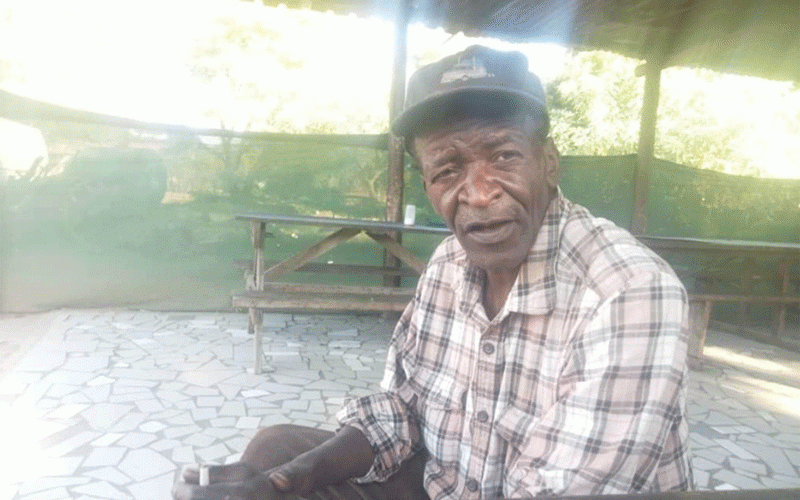 BURIED Alive, a 2020 song released by Jamaican superstar Buju Banton resonates very well with popular Marondera well digger, Collin Kaseke.
With apologies to the license holder, it goes: I was buried alive;
But I'm still breathing; I don't know what tomorrow may bring;
But I've got a feeling; I am alive.
The catchy deep sound and Buju's hypnotic scratchy voice is not just what keeps Kaseke's earphones plugged in.
Buju may have been referring to the experience of being incarcerated for 10 years in an American jail on what his supporters maintain were false drug charges.
For 55-year-old Kaseke, however, the song refers to his own ordeal on July 17, 2019 when he was 'buried alive' after a well collapsed on him while he was 11 meters deep.
Residents gathered at the scene and concluded that Kaseke, popularly known as Mudhara Vibes, had joined his maker.
Trapped for six hours in the belly of the earth, Kaseke was later rescued and found to be alive.
How he survived for six hours under a heap of soil in a 11 metre well is the stuff of miracles.
"I cannot forget that day, I always relive what happened. I cannot believe that I am still alive. It was by the Grace of God," he told NewsDay Weekender recently in central Marondera.
He said the rope he has used to lower himself into the well probably saved him from suffocating, making the opening that supplied him with oxygen.
"As I was going up using a rope, the well collapsed. Sand pushed me down, but I did not let the rope go. I was facing downwards, I felt as if I was lifting the world. As people tried to pull the rope thinking that I was dead, I pulled it back signalling that I was alive. That created an opening that supplied oxygen," he recalled.
The accident left him with permanent injuries.
"My left hand is now paralysed; it is because I held to the rope for too long. I now survive on doing menial jobs," he said.
His brush with mortality has changed his outlook on life and he is now a devoted church goer.
"While trapped, I observed that my ancestors who are buried underground were sleeping. I was under the earth and they did nothing. I had to look up and the one above (God) saved me. I am now a member of the Grace Bible Academy," Kaseke said.
Although he has found new faith, Kaseke still struggles with doing away with long time habits of smoking and drinking but reasons that becoming a devout Christianity is a process, and that he will get there eventually.
Kaseke he lost hope of surviving as he endured long in the belly of the earth and the Marondera's Fire Brigade team who eventually pulled him out thought they were retrieving a ' dead body'.
"I started feeling that the weight of the sand was decreasing on me. Hope was renewed. One of the rescuers grabbed my hand and when he discovered that I was alive he dropped it and fled. He couldn't believe that I had made it. They retrieved me after a caucus," Kaseke said.
Having dug hundreds of wells in and around Marondera, but he quit job, but the trauma hits him regularly, reminding him of his miraculous escape.
"Digging wells is all I had known, but I had to quit. Life is precious," he said.
He listens to Buju again: Now, I am alive; There must be a reason;
I was given one more chance; My heart's still beating.
Tears well up in his eyes and begins to sob softly.
Related Topics