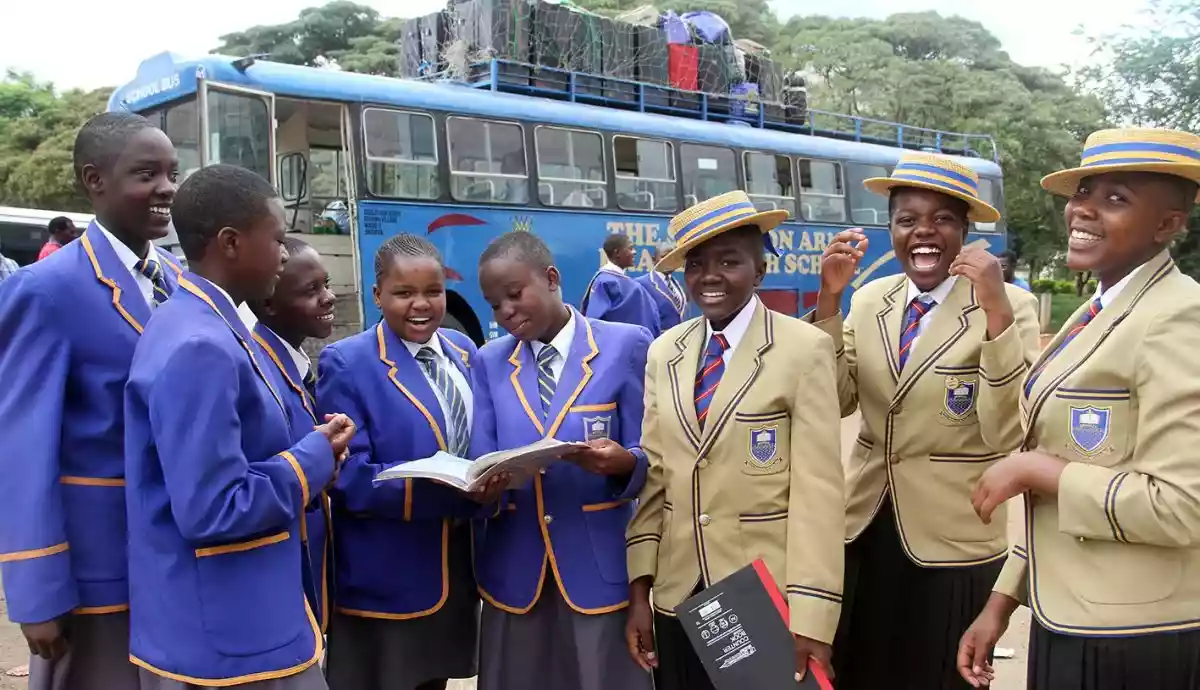 SCHOOLS open today for the second term with parents and guardians raising concerns over sharp increases in fees amid economic turmoil.
The unaffordable fees demanded by schools follow revelations by the United Nations Children's Fund (Unicef) that the rate of children dropping out of school over economic difficulties was rising.
Teachers unions also indicated that schools opening could be hindered by possible industrial action by disgruntled government employees.
However, Primary and Secondary Education ministry spokesperson Taungana Ndoro said teachers and learners were ready for the schools reopening.
"It will be an optimum attendance tomorrow, where we will have 200% of learner and teacher attendance," Ndoro said.
"We do not have to worry about the waffling of those who think that schools will not open.
"We are aware of their agendas every time schools are about to open.
"They threaten that they won't come, but their members now know better, they want to provide quality education."
Ndoro said all fee increases should be approved by the ministry's permanent secretary and parents who would have paid in advance should demand reimbursements.
"Parents should revert to fees approved by the ministry and if they find out that they have been paying unapproved fees, they seek for reimbursements while waiting for approved structures," he said.
Most schools have pegged fees in United States dollars, while others have given parents and guardians the option to pay in local currency, but using the parallel market rate.
Parents who spoke to NewsDay yesterday said while some of the fees had remained unchanged, especially charges in US dollars, most of them are finding it difficult to raise the required forex.
The Zimbabwean dollar was trading at $2 700 to the greenback at the weekend.
A circular from Northwood Seventh Day Adventist schools showed that parents are expected to pay between US$375 and US$890.
Falcon College has pegged its fees at $11,3 million per term, which translates to US$5 665 using the parallel market rate.
The notice, signed by board of governors chairperson Andrew Marchussen and headmaster Dave van Wyk, blamed Zimbabwe's faltering economy for the fee hike.
"It is absolutely necessary if we are to continue to not just survive, but thrive in this economy," the circular read
Riverton Academy in Masvingo is charging US$3 500 for Advanced Level students.
Parents at Dendera High School in Mudzi, Mashonaland East province, said the fees have been hiked from US$350 to US$485.
In a snap survey yesterday, parents said schools, especially private institutions, were pegging fees using parallel market rates.
A parent who spoke on condition of anonymity for fear of victimisation said: "Private schools do as they wish.
"The fees are pegged in speculative foreign currency black market rates and the attitude is take it or leave it."
Another parent said they had no choice, but to send their children to school.
"We are not happy with the fee hikes, but we cannot let our children stay at home, so we strive to get the required fees for their education," the parent said.
In Bulawayo, parents and guardians also lamented the fee hikes, saying the future of their children continued to look bleak.
They also called on authorities to be compassionate considering the poor salaries they earn in local currency.
In an interview, rights defender Mbuso Fuzwayo said it was unfortunate that government was paying its workers in local currency yet parents are being charged for goods and services in foreign currency.
"The levels of hypocrisy by the uncaring government are disappointing. This is the prime driver of corruption," Fuzwayo said.
Another parent, who was sending her child to Umzingwane High School, said education has become a preserve for the elite.
"Few years down the line, the nation will have a lot of uneducated young people because of the stance maintained by government in which it allows schools to increase fees, yet reneging to increase its civil servants salaries to reasonable levels," she said.
Teachers unions also weighed in saying Zimbabwe's economic meltdown had eroded the consumers' buying power, resulting in parents struggling to pay school fees.
Progressive Teachers Union of Zimbabwe president Takavafira Zhou said schools were not ready for smooth re-opening.
"Teachers are demotivated and have outstanding legitimate demands that have not been addressed by the PSC [Public Service Commission] emanating from their discrimination in salary increases in which other government workers have been awarded salary increases four times that of teachers," Zhou said.
"Above all, the quantum leap of inflation and increase of basic (commodity prices) has left them virtually incapacitated.
"They are parents as well and together with other parents have no money to pay for exorbitant fees paid in US dollars, particularly in boarding schools."
Zimbabwe Teachers Association secretary-general Goodwill Taderera added: "As teachers, we have gotten used to the government ill-treating us, particularly on salaries. So in terms of preparedness, the teachers are not very much prepared, but they are sympathetic to the learners."
He said teachers were not ready for work, but were dragging themselves just to fulfil and evade punishment from the employer.
Meanwhile, a Unicef official revealed that there was an increasing number of school dropouts as parents and guardians were failing to pay school fees.
Unicef research specialist Godfrey Chagwiza said despite government's pledge for free education, there was an increase in the number of school dropouts, with 6% of school-going children not attending school.
Chagwiza was presenting findings on the poverty, income, consumption and expenditure surveys conducted between July 2020 and January 2023 through telephone interviews by the Zimbabwe National Statistics Agency (ZimStat), in partnership with the World Bank and Unicef.
"Contrary to an increase in employment as presented by a small figure of 1% from Round 8 to Round 9, we are still seeing a drop in the number of school-going children, who attend both primary and secondary school by 4%," Chagwiza said.
"Previously in round eight, we had 97% attending school, but now it's 94% and it is really worrying.
"It's not tallying with that improvement in terms of employment because we would expect that if we have more people getting employed, it means they are able to afford school fees and afford to send their children to schools."
He expressed concern that the rate of children dropping out of school could affect Zimbabwe's goal of attaining an upper middle economy by 2030.
"We all know that for us to have a smart economy, we should invest in young people so that we reduce social safety nets costs in the future since everyone would be having a way of sustaining their livelihoods," he said.
Statistics show that between December 2022 and January 2023, 47% of households paid school fees in full, 39% paid fees in part, while 14% of the households had not paid school fees at all.
Related Topics