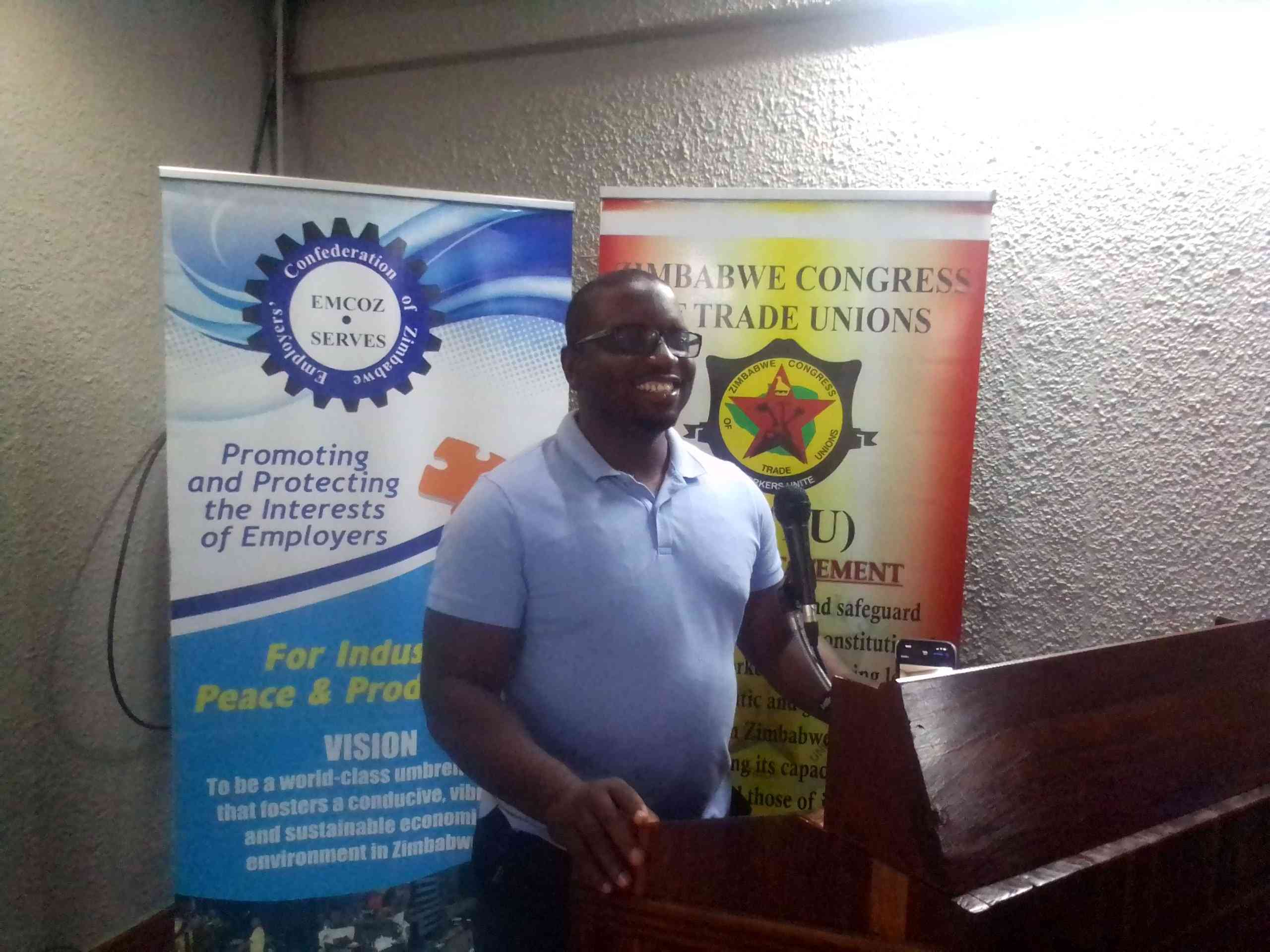 THE Zimbabwe Congress of Trade Unions says it has a mutual understanding with political parties that push the agenda of uplifting the welfare of suffering workers.
ZCTU vice-president Valentine Chikosi said the labour body did not regret that the opposition MDC was formed from the labour movement.
Chikosi, however, said they do not tolerate politicians who want to claim ownership of the workers' organisation.
"As ZCTU we say our relationship with political parties and all of them in Zimbabwe is based on mutual understanding and respect," Chikosi said during the Workers' Day commemorations in Gweru on Monday.
"Those in politics should not waste time claiming that ZCTU belongs to them. ZCTU is for workers. As politicians you should have policies and laws that cater for the welfare of workers. If you don't do that we will confront you head-on."
He added: "Let us have a convergence of ideas. Let the ideology be a pro-poor ideology. Let the ideology be a pro-worker interests ideology. Don't (politicians) walk alone, but let's walk together as long as the agenda of workers is at the forefront."
This year's commemorations were held under the theme: Workers Demand an Inclusive Zimbabwe Free from Poverty and Corruption.
In Bulawayo, less than 100 people attended the commemorations held at Staley Square in a clear sign of the state of collapse of the local industry.
Bulawayo used to be referred as the country's industrial hub, but many companies have over the years been closing shop and relocating to other cities.
A number of company premises have since been occupied by churches.
Tourism Conservative Workers Union of Zimbabwe representative Mike Hove urged workers to confront the country's leadership to improve their welfare.
"We should stand together and tell our leaders that we are not happy about the current situation and the unfavourable working conditions," Hove said.
Non-Affiliated Trade Unions representative Peter Mpofu said: "Without the devotion and contribution of the worker, no country can achieve prosperity.
"Workers are often taken for granted, yet they are the ones who work long hours, face challenging conditions and put their health and safety on the line and get paid insignificant wages."
Follow us on Twitter @NewsDayZimbabwe
Related Topics