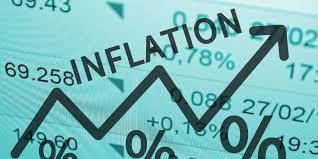 GWERU-BASED economist Trust Chikohora has called on government to urgently address distortions in the foreign currency exchange rates to stop the country from sliding back into hyperinflation.
In an interview with Southern Eye yesterday, Chikohora said Zimbabwe was slowly going back to last year's situation whereby inflation and the huge difference between the official auction and the parallel market rates created opportunities for arbitrage.
"The situation is going out of control and we are witnessing prices of commodities chasing the unstable parallel market rate," he said.
"This situation causes inflationary pressures and threatens to accelerate us back to hyperinflation. It is imperative that government takes urgent action to arrest the situation. Hyperinflation is not good for the economy because you cannot have economic growth with hyperinflation. You cannot have investment with hyperinflation and so hyperinflation is the biggest threat towards the achievement of the objectives of vision 2030."
He said measures such as tight money supply limitation and raising interest rates at levels commensurate with the level of inflation could reverse the problem.
"Interest rates cannot be below inflation rate because that causes money supply growth and the galloping of the exchange rate on the parallel market, creating a situation whereby you can just borrow cheaply and take money to the parallel market," he said.
The United States dollar is now trading at around $ 2 100 on the parallel market.
Prices of basic goods and services have rapidly increased while worsening the situation of already economically-burdened citizens.
Related Topics