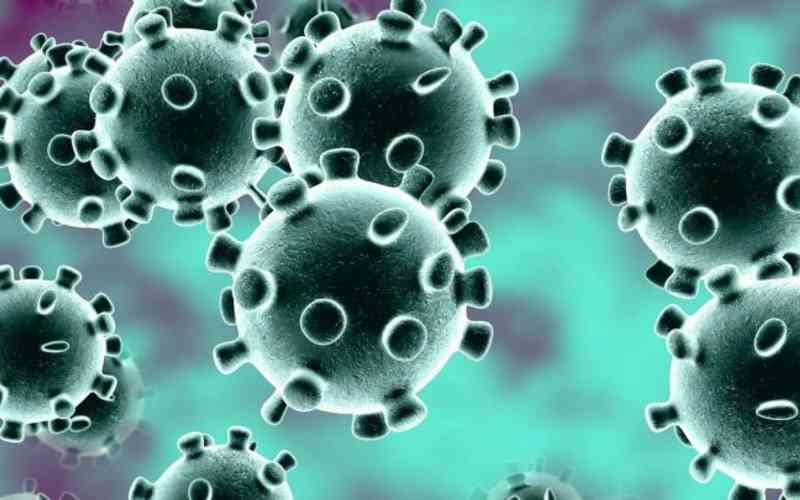 A RENEWED drive by Community Health Monitors (CHMs) to dispel myths and misconceptions on COVID-19 has gathered momentum with people in rural Matabeleland North warming-up to vaccination against the contagious disease.
Several people who spoke to our correspondent this week in Bubi district, Matabeleland North province expressed their willingness to get the COVID-19 jab. This was after CHMs raised awareness on COVID 19, including assuring them of the safety of vaccines.
Most people in Zimbabwe, especially in rural areas, consider Community Health Workers (CHWs) as dependable sources of health information and their relationship is based on trust.
The country's vaccination drive, which began in 2020, had been hampered by fear and mistrust associated with COVID-19 vaccines. Such fears were fuelled by rumours, misinformation and disinformation mainly spread via social media.
Chief among the misconceptions are that COVID-19 vaccines reduce sexual drive in men and result in women experiencing irregular menstruations as well as fatalities two years after getting the jab.
"I realised these were all lies," said 24-year-old Femaline Ndlovu as he got his first jab at Balanda Business Centre in Bubi district, where local CHMs with support from Community Working Group on Health (CWGH) and the Ministry of Health and Child Care (MoHCC) had organised a COVID-19 awareness campaign recently.
"I will encourage others to come for vaccination. It is not as painful as I thought," he added.
The awareness campaign, which was punctuated by music and dance, drew more than 200 people, while three local
soccer teams competed for honours.
Two top teams walked away with soccer balls donated by CWGH with financial support from Internews under the Rooted in Trust project.
During the campaign, a sizable number of people including soccer players got vaccinated.
The renewed community-centred vaccination drive is a brainchild of CWGH in partnership with the government with financial support from USAID.
Under the project, CHMs are trained to collect data (rumours and misconceptions) in their communities using the Kobo collect tool on android phones.
The data is then sent to a central hub where it is analysed and shared with other humanitarian actors. The rumours also inform community initiatives planned by the CHMs in partnership with other CHWs to increase knowledge levels and change attitudes and practices related to COVID-19 and other health issues.
Presently, the project is being implemented in Chiwundura in the Midlands, Masvingo city, Matabeleland North, Bulawayo and Mangwe in Matabeleland South.
Other than the campaigns, the CHMs also facilitate weekly sessions targeting women, youths, people with disabilities using one-on-one discussions, community platforms such as Health centre committees (HCCs) meetings and village assembly meetings and focus group discussions as well as other awareness activities where they utilise quiz competitions, drama, songs and dance.
"The aim of the sessions is to respond to rumours and misinformation on COVID-19 by sharing quality information using our COVID-19 toolkit and IEC material to answer any questions from the community," said Senzeni Nduna, a CHM from Ndovi village in Bibi district in Matabeleland North province.
Another CHM, Sifelani Tshabalala of ward 13 in Battlefields in Bubi said misinformation about COVID-19 is a serious threat to the government's vaccination programme.
"Some men here say they cannot get vaccinated because they will not be able to satisfy their wives in bed," she said. "This fear was so strong and it took a lot of great effort to convince them otherwise."
Religious beliefs have also slowed down the COVID-19 vaccination uptake as some religious objectors do not allow their followers to get vaccinated against any disease. It is therefore prudent to target religious leaders as they have a strong impact on their respective groups.
"People are beginning to believe us. The fact that there are people who were vaccinated two years ago and are still healthy is a plus to us… they are living testimonies," said Tshabalala, who takes every opportunity to talk about health
issues affecting the community even at funeral gatherings.
The CHMs use an informative tool kit on COVID-19 prevention strategies adapted from the World Health Organisation (WHO) and MoHCC information packs. This has been translated into four languages; Shona, English, Kalanga and IsiNdebele to enable ease of understanding and ensure wider reach.
CWGH executive director, Itai Rusike emphasised the importance of monitoring COVID-19 rumours as it informs warning of possible disasters.
"The rumours should be investigated and only discarded when deemed as unimportant," he said. "We need to define the rumours and fears but also for detecting public health emergencies."
Because of fears that were associated with the vaccines, Zimbabwe failed to vaccinate at least 60% of the 10 million target population by 2021. Between January 2020 and March this year, Zimbabwe recorded 264 555 cases of COVID-19 with 5 681 deaths, according to WHO.
Related Topics