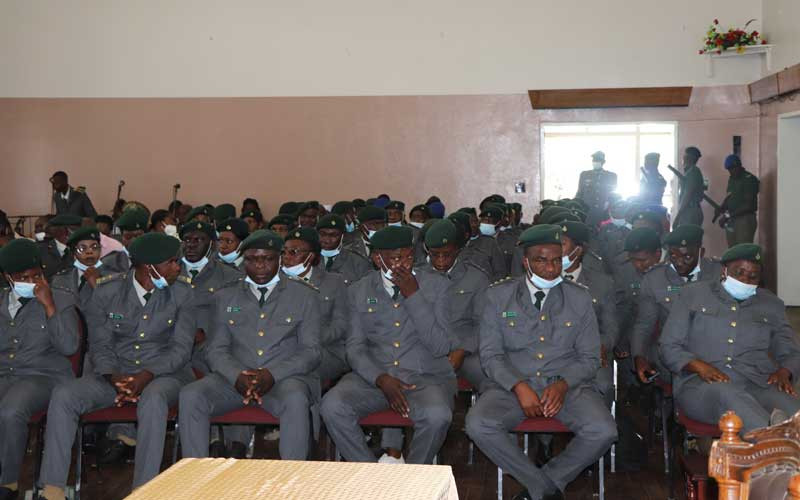 LEGAL think tank Veritas has red-flagged a clause in the Prisons and Correctional Service Bill, which allows correctional officers to use force or firearms on inmates, saying it violates the Constitution.
The Constitution prohibits the killing or torture of prisoners in any circumstances.
The Prisons and Correctional Service Bill underwent its First Reading stage in the National Assembly recently.
It proposes to replace the Prisons Act with a law that conforms to the country's Constitution.
Veritas said despite some shortcomings on the Bill, it was a "praiseworthy" attempt to improve the deplorable conditions in the country's prisons and correctional facilities.
"Clause 36 of the Bill repeats an existing provision in the Act that allows correctional officers to use force and even resort to firearms when they are reasonably necessary to prevent escapes and maintain order," Veritas said.
"The Bill adds an important and useful proviso that only a minimal degree of force may be used. It goes on, however, to say that if a correctional officer kills or wounds anyone when using force in terms of the clause, the officer will not commit a criminal offence. Even though the clause does not exempt officers from civil liability, this exemption is probably unconstitutional because it puts correctional officers above the law, contrary to section 56 of the Constitution, and sections 48 and 86(3)(a) of the Constitution prohibits the killing of people in any circumstances."
Veritas also commended the Bill for extending the circumstances in which inmates may be released before they have served their full sentences.
Under the current Act, prisoners are released by the Minister (Justice) on recommendations from a Prisoners Release Advisory Board or a Parole Board.
"The current Act currently prohibits the release of prisoners serving life imprisonment but the Constitutional Court, in a case brought by Veritas, the courts declared this prohibition to be unconstitutional," Veritas said.
"Under the Bill there will be a single State Parole Board to deal with the release of all inmates serving sentences of imprisonment, including life imprisonment. There will be various forms of parole or early release, including day parole and full parole. The State Parole Board will be responsible for releasing most inmates, but the minister, on the recommendation of the Parole Board, will authorise the release of inmates serving sentences of 20 years or more and the President, on the recommendation of the Board and the minister, will authorise the release of inmates serving life sentences. The provisions for parole are commendable, much more progressive than those in the current Act."
Under the proposed law, inmates would be allowed to contribute to decisions affecting their welfare and rehabilitation.
Related Topics