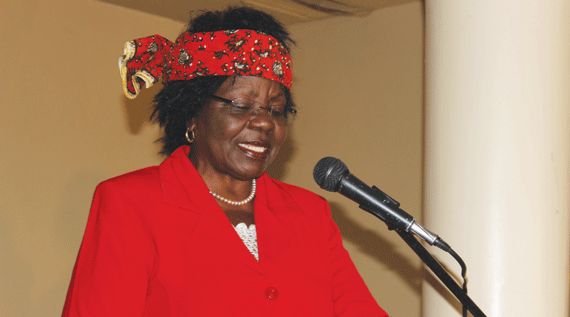 VAGARIES of climate change are gravely impeding women's effective participation in the country's economic development, it has emerged.
Statistics indicate that at least 70% of women are prone to suffer acute consequences of climate change, ranging from poor crop yields and inadequate access to water and other rights.
Speaking at the national launch of the Zimbabwe Gender Action Plan on Climate Change under the theme Empowering Women and Communities', Women affairs, Community, Small and Medium Enterprises Development minister Sithembiso Nyoni said women should be included in climate change policy discussions.
"Mainstreaming gender in climate change interventions becomes imperative in strengthening of community resilience in climate change effects, and protecting livelihoods, particularly for women and youths in vulnerable situations, especially people living with disabilities," Nyoni said.
"The ministry has supported solar-powered community gardens and women's gardens through the Zimbabwe Community Development Fund and Women Development Fund. These community gardens are thriving under the harsh effects of climate change as they are now using sustainable smart technology solar-powered boreholes and irrigation facilities."
United Nations Women representative in Zimbabwe, Fatao Aminata Lo said women have been on the receiving end of climate change as they are excluded in important decision-making processes on climate change.
"When disaster strikes, women are less likely to survive. In the aftermath of disaster, women and girls are also unable to access relief and assistance, which tends to create a vicious vulnerability cycle. For women to become resilient in climate change, they too must have a strong voice at decision-making level," Aminata Lo said.
Related Topics