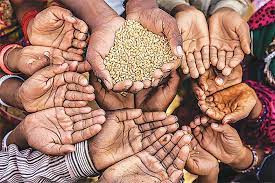 AT LEAST 19 000 households from Binga, Mangwe, Rushinga, Mudzi and Makoni are set to benefit from a cash transfer programme to alleviate hunger in the five districts.
The Emergency Social Cash Transfer (ESCT) programme is being funded by the German government through KfW in partnership with the Ministry of Public Service, Labour and Social Welfare, United Nations Childrens Emergency Fund (Unicef) Goal and World Vision.
The programme was launched during a workshop held in Bulawayo, recently.
Edmos Mtetwa, the chief director of social development and disability affairs in the Public Service ministry appreciated the collaboration between government, Unicef and the implementing partners.
"I recommend that the excellent co-ordination between all stakeholders be maintained across the whole processes from grassroots level to national level," Mtetwa said.
"Through our coordinated effort we need to ensure that we reach the most vulnerable in the communities and minimise exclusion."
Unicef deputy representative of programmes, Zeinab Adam said: "Providing support from multiple angles is essential because we know that there are multiple vulnerabilities that need to be addressed and that cash alone cannot do it."
ESCT also have a school feeding programme in selected schools of the five districts.
This will be funded through the School Improvement Grant, a mechanism that provides direct payments to schools to support them address basic needs and meet a minimum set of school functionality criteria.
The programme, which combines nutrition and child protection services, was first launched in August 2020 in Gutu and Highfield.
In 2022, the programme supported over 113 790 individuals and 25 801 households in eight urban areas of Beitbridge, Binga, Bulawayo, Chitungwiza, Gutu, Highfield, Lupane and Mufakose.
Related Topics