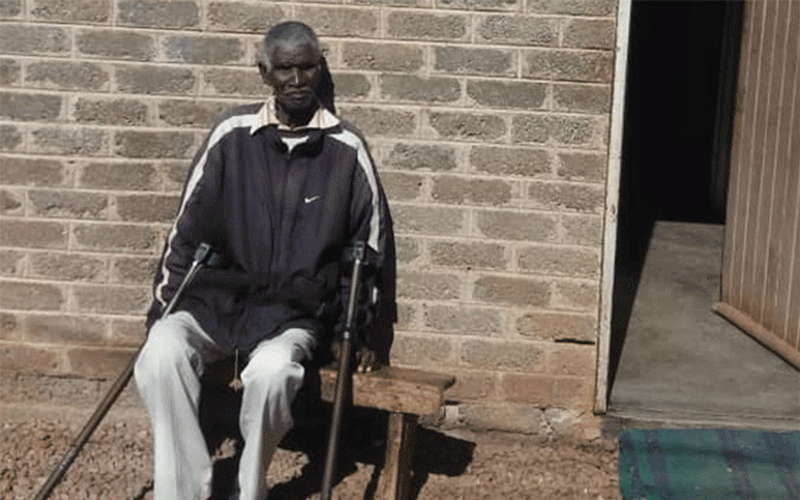 FORMER Zipra senior commander David Moyo, nicknamed "Sharpshoot", has died.
Moyo, was the younger brother to former Zapu vice-president Jason Ziyaphapha Moyo, died at Mpilo Hospital in Bulawayo on Saturday, aged 98.
He had been unwell for quite some time.
Bulawayo Metropolitan Affairs minister Judith Ncube yesterday visited the family home in Emganwini where she described Moyo's death as a huge loss to Bulawayo province in particular and the nation at large.
"We are at loss as a province and indeed as a nation. We have been sent by President Emmerson Mnangagwa to convey his condolence message to the family. We informed him of the death and he immediately sent us here. We remember his good works," Ncube said.
Former War Veterans minister and liberation war icon Tshinga Dube said he was now a loner following Moyo's death.
"We were together in the trenches and it's only the two of us who had been left out of 10 members of the Zipra team that was trained and got deployed the same day in Zambia. I now feel lonely and afraid," Dube said.
He said together with Moyo, they risked their lives crossing the crocodile-infested Zambezi River to execute the liberation war in Zimbabwe.
"We were also sentenced to a year in jail in Botswana. When we were released we were handed over to Zambia where we continued with our operations," he said.
Moyo is well-known for his Chipolilo battles where he also shared trenches with Umkhonto Wesizwe fighters in South Africa.
The Zanu PF leadership in Matabeleland yesterday said it would lobby the politburo to accord him national hero status.
He is survived by his wife Irene and several children.
Related Topics