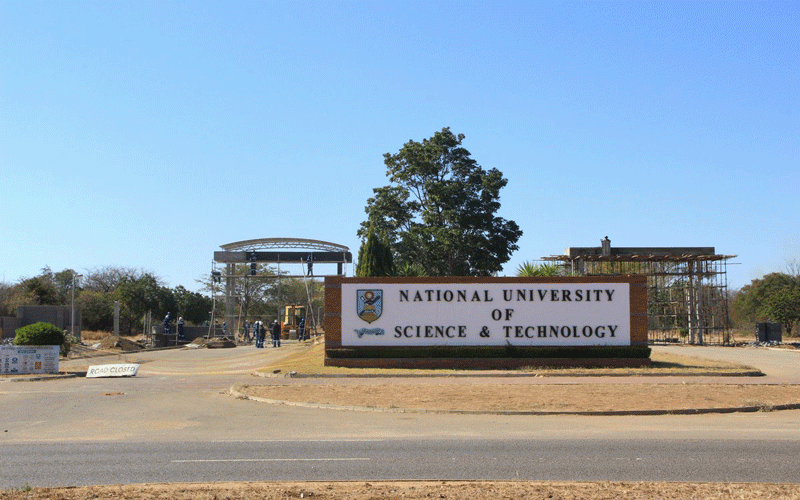 INNOVATOR Enock Paradzayi is up in arms with the National University of Science and Technology (Nust) after the higher learning institution allegedly violated copyright agreements for an innovation hub.
Paradzayi, a former Master of Science student with the institution partnered with Nust for the innovation hub where he presented the Basic Utility Science Laboratory (BUSLAB) as a solution to deal with shortages of laboratories in rural schools.
"We initially registered it with the African Regional Intellectual Property Organisation (ARIPO). I entered into partnership with Nust in 2018. From that year up until 2022 nothing was moving, everything was stagnant, and I gave notice in the form of a letter to terminate the MOU with Nust on September 16, 2022," Paradzayi said.
"We noted with concern that when the communications and marketing department, (COMA) got involved in our innovation, there was an effort to completely sideline us from this project. We once brought this to your attention citing bullying and a 'big brother' mentality, but nothing was done about it."
Paradzayi claimed Nust hijacked the project and failed to include the original innovators in various activities concerning innovation.
"This has also been shown in many ways in which they have taken the BUSLAB to Beitbridge and most recently to the Harare Agricultural show without involving us at all and not even sharing information about what transpired on those outings.
"Nust has no respect and does not value us as partners and the Innovators of the BUSLAB. Some components of the BUSLAB went missing when the BUSLAB was at the Innovation Hub, and we were asked to replace them and manufacture another BUSLAB for teams that would be going out to market. We were assured that Nust would pay us for these services and it has now been more than three months and we have not received payment having made numerous attempts and follow-ups on the matter and we just gave up."
The project was inspected and approved by the science team from the Ministry of Primary and Secondary Education as it is in line with the new curriculum.
"Since 2020 Nust has failed to pay the annual maintenance fees despite numerous reminders from ARIPO to keep our registration alive and has also not attended to FORM 18 required by ARIPO. As a result our registration was withdrawn in January 2022," he said.
Paradzayi's innovation sought to provide laboratories to children in marginalised areas that do not have science laboratories. It also caters for the disabled as it can be adjusted to suit their needs.
"Now they have supplied gadgets that I haven't inspected. I am worried about the safety of the learners and educators. We are dealing with gas here, an entity that has to be regulated properly. Any mistake, the repercussions will be catastrophic, lives are at risk," he added.
Contacted for comment, Nust spokesperson Thabani Mpofu said: "Yes we were in partnership with Paradzayi, but that partnership was terminated by Paradzayi and so we are no longer in partnership with him."
Related Topics