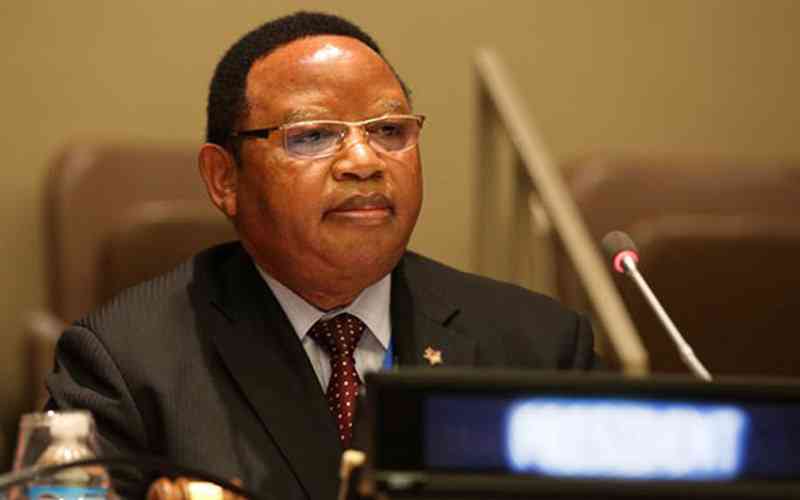 THE Matabeleland Institute for Human Rights (MIHR) has petitioned Foreign Affairs minister Frederick Shava to push for access to clean water when he attends the forthcoming United Nations (UN) water conference.
The conference is taking place in New York, United States, from March 22 to 24.
In a petition addressed to Shava, dated February 21, MIHR director Khumbulani Maphosa said African countries, including Zimbabwe, endured water insecurity challenges.
"We, the undersigned people and organisations in Zimbabwe, respectfully request the delegation of the Foreign Affairs ministry of Zimbabwe… to strongly represent the voices of Africa and advance the below stated five highly important water priority issues of Africa," MIHR submitted.
"Access to clean and safe water is a basic human right, yet many Africans continue to face challenges in accessing this essential resource. The continent of Africa is particularly vulnerable to water insecurity due to factors such as water privatisation, natural resource extraction activities, low tax funding to the water sector and poor infrastructure."
Bulawayo is currently facing water challenges and residents still go for days without water despite the local authority having recommissioned two supply dams, Umzinwange and Upper Ncema, following the recent heavy rains.
According to MIHR, such cases result in water-borne diseases, crop failures and socio-economic insecurity. The human rights group said marginalised sections of the population such as women and children were the worst affected by water challenges.
"We believe that the voices of Zimbabweans must be heard at this important conference and call on the ministry to ensure that the delegation to the Conference fully represents the people of Zimbabwe and the Five Water Priority Issues of Africa," the petition read.
"The delegation should advance the improvement of access to clean and safe water for all African communities, free at the point of use to guarantee the attainment of SDG Goal 6. They must address the impact of climate and natural resource extractive activities on water resources in Africa and develop strategies for safe and clean water bodies."
Maphosa urged the Zimbabwe delegation to encourage investment of tax revenue in water infrastructure to improve water management and conservation, promotion of gender equality and women's empowerment in water management, among others.
"We urge the Foreign Affairs ministry of Zimbabwe to kindly take action and ensure that its delegation to the UN Water conference will add the key challenges of water in Africa to the agenda," he added.
The Foreign Affairs ministry is yet to respond to the petition.
Related Topics