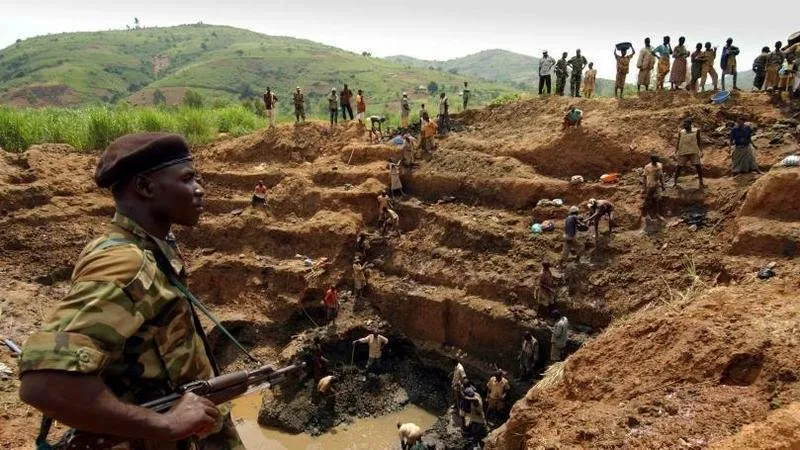 AFRICA'S natural resource wealth necessitates concerted efforts to combat illicit resource trade. Natural resources abound in Africa, including arable land, oil, natural gas, minerals and wildlife.
The continent contains a significant amount of the world's natural resources, both renewable and non-renewable.
According to the United Nations Environment Programme, Africa contains 30% of the world's mineral reserves, 8% of natural gas reserves and 12% of oil reserves.
The continent holds 40% of the world's gold reserves and up to 90% of the world's chromium and platinum reserves.
Africa has the world's largest cobalt, diamond, platinum, and uranium reserves.
It has 65% of the world's arable land and 10% of the world's internal renewable fresh water supply.
The continent as a whole stand to benefit greatly from banding together and utilising its abundant natural resources to fund development and achieve greater prosperity.
It must, however, ensure that future resource development and exploitation are goal-oriented, climate resilient and sustainable. The African Ministerial Conference on the Environment (AMCEN) acknowledges that natural capital supports the continent's economy and affirms that using natural capital as a source of wealth creation and investment will enable actions toward achieving the Sustainable Development Goals (SDGs) of the United Nations' 2030 Agenda for Sustainable Development and the African Union Agenda 2063 through financial, economic, social and environmental contributions. About 20% of Africa's economic activity is devoted to mining and quarrying of 60 different kinds of minerals. Minerals make up around 10% of all exports from Africa and are the second-largest export sector after hydrocarbons.
It is interesting to note that a select few nations account for more than 80% of the value that mineral commodities produce. South Africa, Botswana, Ghana, Burkina Faso and Tanzania are among them.
Countries like the Democratic Republic of Congo and Guinea, which are likewise endowed with resources worth an estimated US$23 trillion, are absent from this list.
Closing the gap for the illegal trade in natural resources can help raise some of the funds that Africa needs to support inclusive prosperity. The unrecorded exchange of natural resources that undermines the economic advancements of the larger African civilisation is referred to as "illicit commerce" in this context.
According to Illicit Trade in Natural Resources in Africa, a report from the African Development Bank (AfDB)'s African Natural Resources Centre, the minerals targeted for illicit trading in the mining sector are primarily high-value resources.
These include gemstones, precious metals, and rare earths-Illicit diamond trading, for example, is rampant in Zimbabwe's Marange diamond fields, Central African Republic, Democratic Republic of the Congo (DRC), and Sierra Leone. Cassiritite, which is used to make tin, is the single most illegally traded mineral in Africa by volume. In 2013, an estimated 7 000 tonnes of the substance were illegally exported from the DRC for a total value of US$29 million.
Denhere is an investigative journalist.
Related Topics